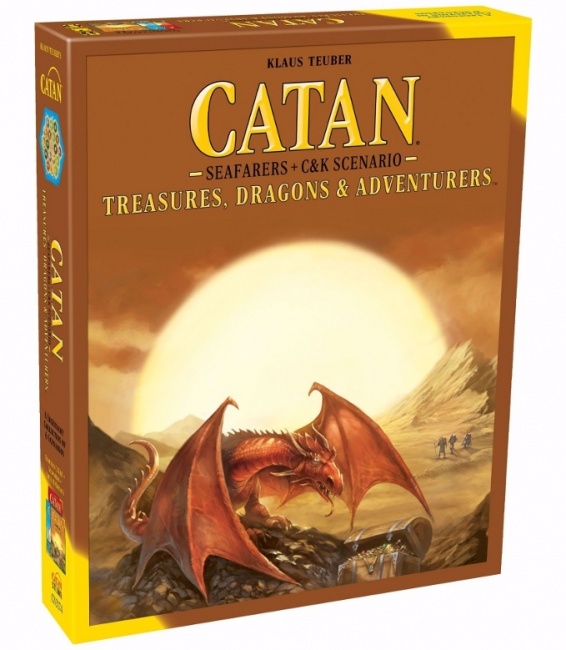 Asmodee will release a new tabletop edition of the digital fan favorite
Catan Treasures, Dragons & Adventurers,
Catan Studio announced.
Catan: Treasures, Dragons, & Adventurers
offers six scenarios for hardcore Catan players who want to modify existing scenarios or get creative to invent their own maps and scenarios. The scenarios require
Catan
and the
Seafarers
and
Cities & Knights
expansions to play.
Box contents include 19 hex tiles (12 terrain, 6 sea/desert), 2 sea frame pieces, 9 canal tokens, 16 cities in four player colors, 19 wooden dragon figures + 19 flag stickers, 12 number tokens, 20 treasure tokens, 5 zipper bags, and rulebook.
MSRP for
Catan: Treasurers, Dragons, & Adventurers
is $47; release is planned for end of June.
Click Gallery below for components, images!