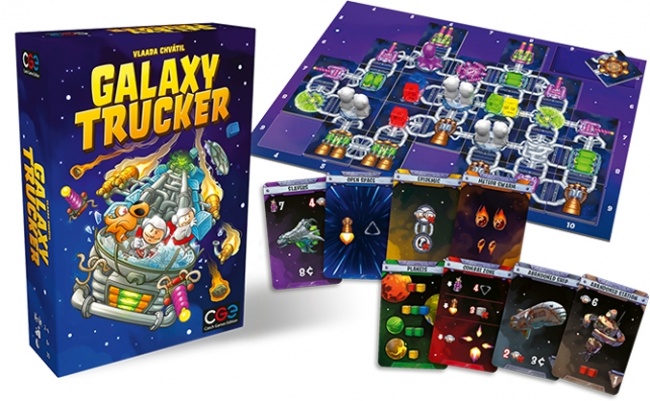 Czech Games Edition will release a new edition of
Galaxy Trucker
, the classic space cargo delivery game, in Summer 2021.
Galaxy Trucker debuted back in 2007, and was released into the U.S. by Rio Grande Games (see "'Plugged In' Picks Five Boardgames"). It is a real-time tile-laying game where players are trying to build a spaceship from sewer pipes and fly across the galaxy. The new edition will feature updated graphics, a new box, and new cover art. This game will retail for $29.95.
Czech Games Edition is also offering retailers a Galaxy Trucker Launch Kit, which includes three retail copies of Galaxy Trucker, a store demo copy, and a promotional 1000-piece jigsaw puzzle. This kit is limit one per store and available only on preorder.