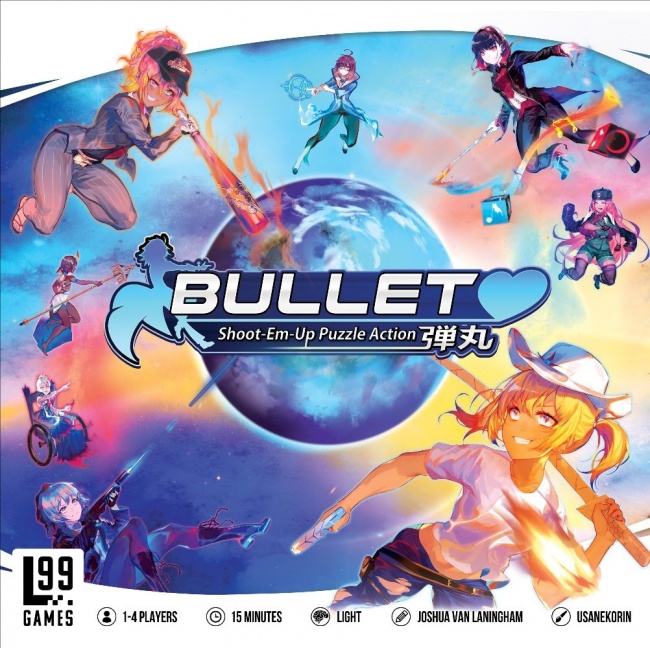 Level 99 Games will release
Bullet
♥
, a puzzle action board game, into retail stores on May 4.
In this game, players assume the role of one of Earth's most powerful Heroines to battle each other with excessive firepower. They use actions to form Patterns, clear their board of bullets, and deliver punishing assaults to their opponents. The goal of the game is for players to keep clearing the bullets coming at them each round and be the last Heroine standing.
The game box comes with 8 Heroines, a quick start guide, and everything required to play a game. Bullet♥ is for one to four players, ages 13 and up, and plays in 15 minutes. It will retail for $39.99.