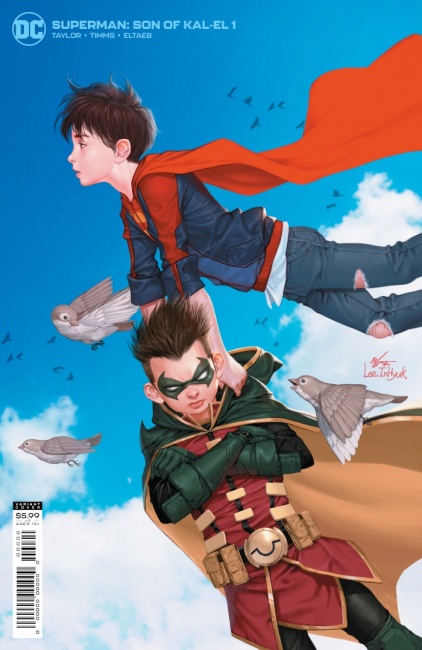 DC will reshuffle its Superman family of comics in July, replacing the flagship
Superman
series with
Superman: Son of Kal-El,
written by Tom Taylor with art by John Timms. The new series will launch on July 13 and in it, Jonathan Kent, the son of Lois Lane and Superman/Clark Kent, will take over the title of Man of Steel and the responsibility of protecting the earth.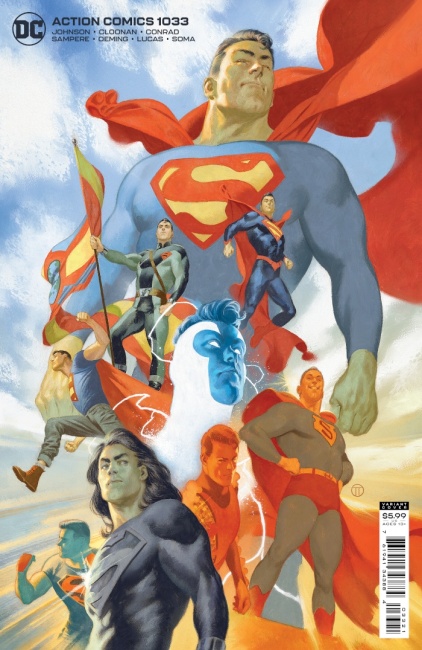 The original Superman isn't going anywhere, though. His mission to free the prisoners of Warworld continues in
Action Comics
#1033, by writer Phillip Kennedy Johnson and artist Daniel Sampere. The oversized 40-page issue is slated for July 27 and will also include a Midnighter story.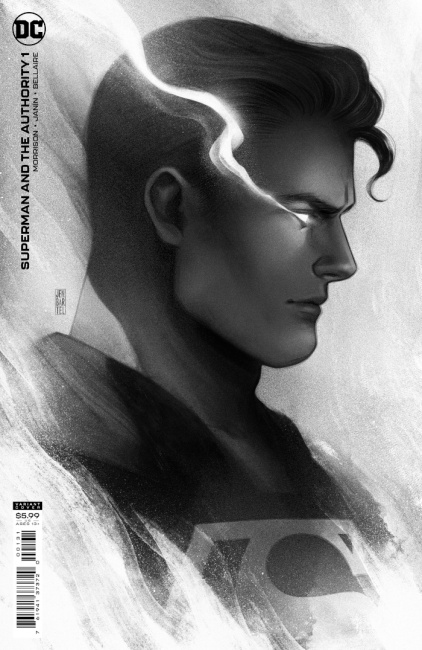 In addition, DC will launch
Superman and The Authority
on July 20. Writer Grant Morrison and artist Mikel Janin take the reins in this limited series, which brings Superman together with a new team, headed by Manchester Black and including original Authority members Midnighter and Apollo, new members Enchantress and Natasha Irons, and new versions of Lightray and O.M.A.C. The story, which pits Superman and his allies against Ultra-Humanite and his new team of villains, will establish a new status quo for Superman that will impact both
Action Comics
and
Superman: Son of Kal-El
going forward.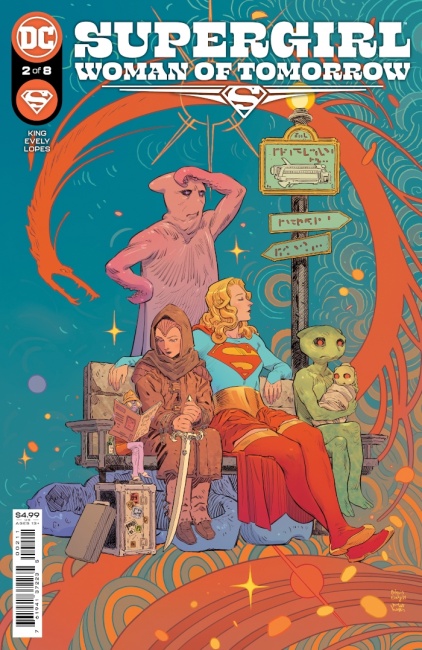 Finally,
Supergirl: Woman of Tomorrow
#2, by writer Tom King and artist Bilquis Evely, sends Supergirl, Krypto, and the new character Ruthye on a trip across the universe in a cosmic bus, in pursuit of the murderous Krem.
Click Gallery below for full-size cover images!