Abrams ComicArts has announced four Marvel-themed projects in its Fall 2021 catalog, including a deluxe, slipcased two-volume history of the Marvel Cinematic Universe.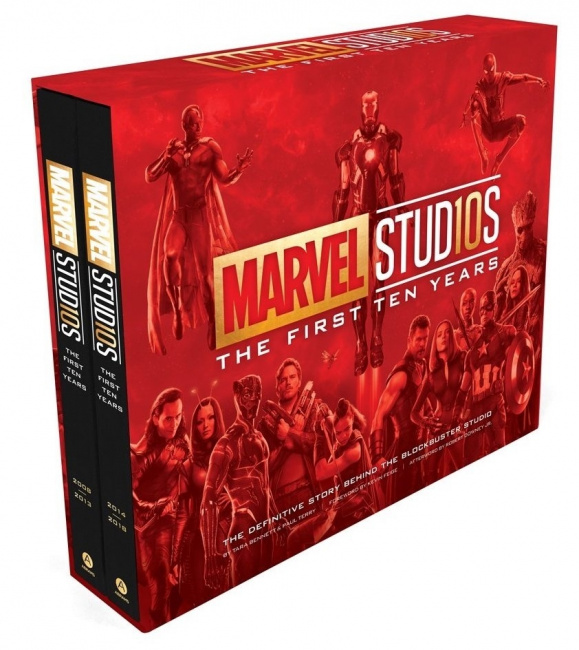 The Story of Marvel Studios: The Making of the Marvel Cinematic Universe
covers the production history of 23 Marvel movies from 2008's
Iron Man
through 2019's
Spider-Man: Far From Home.
Through interviews with the cast, crew, producers, and studio heads, plus concept art, film stills, memorabilia, and promotional art, the books offer a behind-the-scenes look at the development and impact of the first four phases of the MCU. Featured actors include Scarlett Johannson, Samuel L. Jackson, and Chris Evans, and the set includes a foreword by Kevin Feige and an afterword by Robert Downey Jr. The 512-page set, with 250 color illustrations, will go on sale in October with an MSRP of $150.00.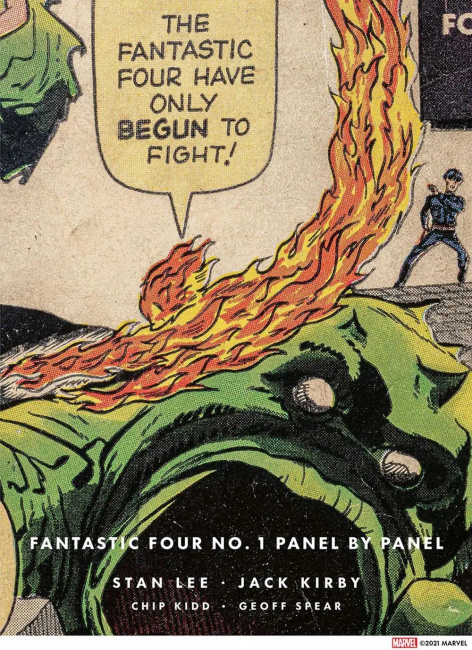 The Fantastic Four No. 1: Panel by Panel
is just what the title says, a deep dive into Stan Lee and Jack Kirby's groundbreaking comic, using oversized, remastered panels photographed by Geoff Spear from an original copy of the comic. Designer Chip Kidd presents the familiar story in a new way, with text by Marvel editor Tom Brevoort, historian Mark Evanier, and novelist Walter Mosley. The 208-page, full color hardcover will be released in October, just in time for the 60th anniversary of the issue, and will have an MSRP of $40.00.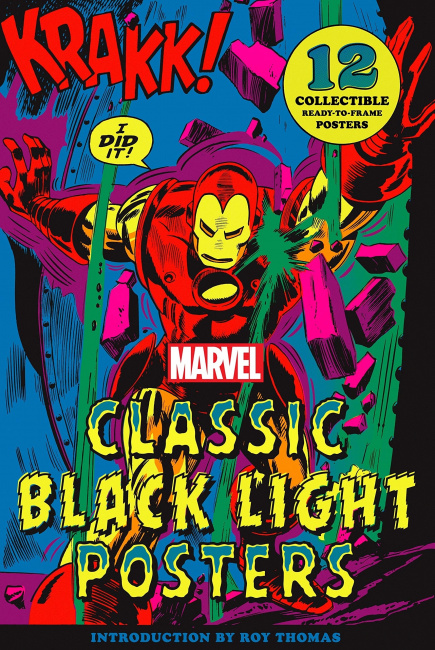 Marvel Classic Black Light Collectible Poster Portfolio
reproduces 12 original posters done by Third Eye, Inc., in 1971. The posters were drawn by Marvel artists including Jack Kirby, Gene Colan, and Tom Palmer, and depict Captain America, Spider-Man, and other iconic Marvel characters. Like the originals, the reproductions are printed in fluorescent inks (for the full black-light effect), and are ready for framing; they have been scaled down slightly to accommodate standard-size frames. The set also includes a short history of Third Eye and the poster project by former Marvel editor-in-chief Roy Thomas, plus images of the original comic art that inspired the posters. The portfolio will be published in August with an MSRP of $125.00.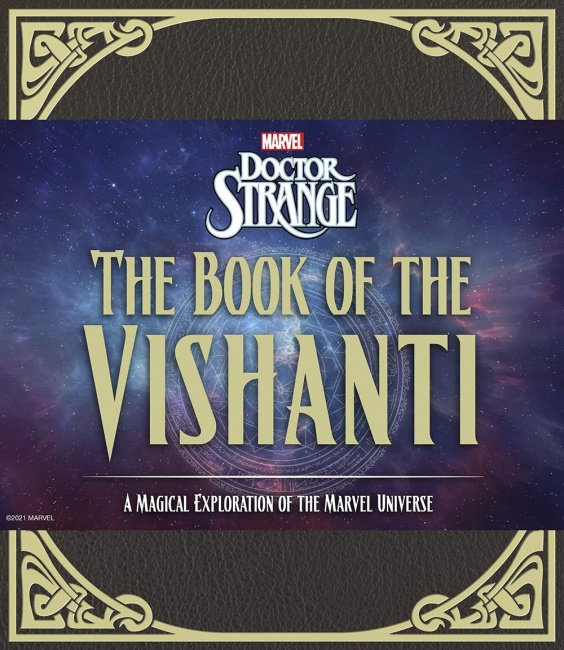 Doctor Strange: The Book of the Vishanti
is an artifact of the magical side of the Marvel Universe, the spellbook of Doctor Strange. Done in an antique style, the book collects spells and incantations, historical notes, and personal accounts by practitioners of magic, accompanied by detailed illustrations and inscriptions. The 160-page, full-color hardcover will be published in November with an MSRP of $29.99.