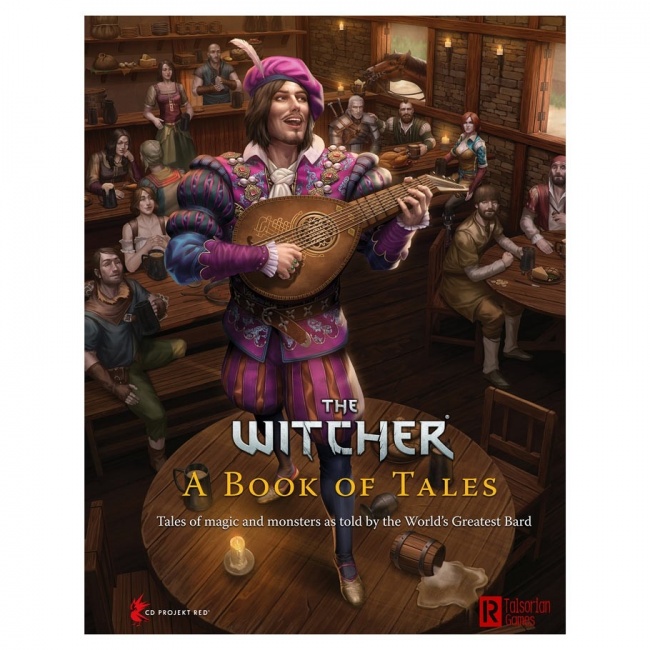 R.Talsorian Games will release
The Witcher RPG: A Book of Tales
, a new supplemental book, into retail in Q3.
In this supplemental book, players can explore games set in the cold mountains of Kovir, the arenas Claremont, or the wine-soaked region of Toussaint in Nilfgaard. It contains six adventures that feature new monsters, NPCs, and maps that can be added to larger campaign. This box also has new player content which include new weapons, spells, and three new playable races (Gnomes, Vran, and Werebbubbs).
The Witcher RPG: A Book of Tales will retail for $30.00.
R. Talsorian Games also announced three new products for Cyberpunk RED RPG which will be coming to retail in 2021 (see "R. Talsorian Games Announces More 'Cyberpunk RED RPG' Products").