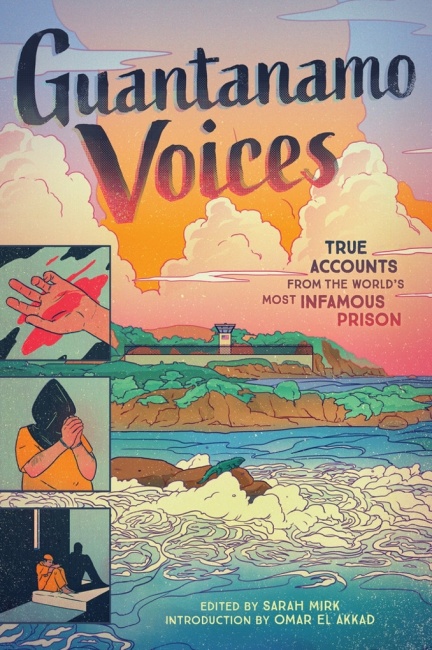 Guantanamo Voices: True Accounts from the World's Most Infamous Prison
has been awarded the 2021 Lynd Ward Graphic Novel Prize, the awarding jurors announced. The prize is awarded to the title the jury selects as the best graphic novel, fiction or non-fiction, published in the previous calendar year by a living U.S. or Canadian citizen or resident.
Guantanamo Voices
was released by Abrams ComicArts in September of 2020.
Guantanamo Voices
is a work of comics journalism; writer/editor Sarah Mirk (of
The Nib
) collected interviews and commissioned artists to illustrate them. They tell the stories of ten people whose lives were affected by the prison, including former prisoners, lawyers, social workers, and service members.
Mirk will receive a $2500 prize and a two-volume set of
Lynd Ward: Six Novels in Woodcuts
. The award, sponsored by Penn State University Libraries, honors Ward's influence in the development of the graphic novel and celebrates the gift of an extensive Ward collection to the libraries by Ward's daughters Robin Ward Savage and Nanda Weedon Ward.
The jury also named two Lynd Ward Graphic Novel Prize honor books: First Second Books'
Dragon Hoops
, by Gene Luen Yang (see "
First Non-Fiction OGN from Gene Luen Yang
"); and Metropolitan Books'
Welcome to the New World
, by Jake Halpern and Michael Sloan.