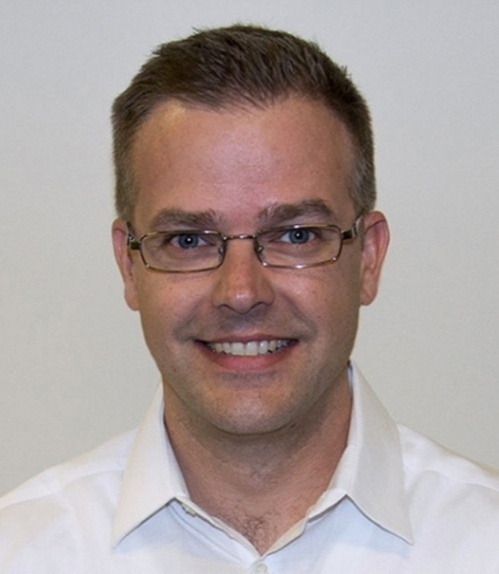 We caught up with Asmodee USA Head of Distribution Andre Kieren for a Zoom interview recently, in which we discussed the state of the games market, of hobby game stores, and of Asmodee; and looked ahead at what's coming next. Edited for length and clarity.
ICv2: We want to start out with a big picture question: from Asmodee's perspective, how did the overall games market perform over the last year?
Andre Kieren
: Board games, especially strategy and family board games, performed very well in the last year. As people lost access to other forms of entertainment, they bought a lot of board games.
How did that vary by channel, because there were big differences, especially early in COVID?
Really early on, hobby had a difficult time (what we call hobby, which is small sole proprietorship, comic book stores, game stores, toy stores). Initially, many local governments deemed those small businesses nonessential. Very quickly, many of them developed e-commerce and curbside and local delivery, so that we saw that by the end of the year, what we call that hobby market (or small sole proprietorships) was in significant growth.
Were you seeing any differences in how the market was performing by category? You mentioned board games. Asmodee is in every business except TCGs right now. How did those other categories perform?
I don't have an exact math answer for that. I know that the area we're really strong, which is family and strategy board games, did well; but miniature games did very well to the point where we had trouble keeping up. Our
Star Wars: Legion
line performed very strong and we ordered more product; in the end, even that additional product wasn't enough to keep up with the demand.
Song of Ice and Fire
is another game (a distributed product that we carry for CMON) that did very well in the year.
And RPGs, any thoughts on that part of the business?
Our RPG line, which is
Genesis,
L5R
, and
Star Wars
-related RPG lines, all performed strong, but I don't think they had the same surge that we saw in miniatures and board games.
Let's talk about the health of the hobby games channel. How do you evaluate that health now and how did that change over the last year?
We're really happy with the health of the hobby stores right now. From Asmodee's business point of view, it should be mentioned that in all the territories where Asmodee is present (not just the U.S.), hobby sales (which, again, is that small sole proprietorship category) is between 35% and 45% of all our revenue. In the US, it's on the high side of that, it's over 40%. Maintaining those business partnerships is really super important for us. It seems like we are experiencing better partnerships there, but I think part of that is because we're doing a better job of distributing on behalf of the game companies that we work for and of those hobby stores.
What do you mean by experiencing better partnerships?
The best way to characterize it from my point of view is that and our on-time-in-full percentage is better, so we're delivering more games on time and we're doing a better job of keeping our product in stock; and I think those are things that are helping us to do a better job of providing a good service level to the small store.
We obviously lost some stores; do you have any feel for what percentage went away?
Hard numbers, I would say it's less than 10%, which is amazing when you think about it.
Today, we're trading with more small stores than we were a year ago, that's part of what I mean when I say I think that the number of stores has done very well.
There are certainly some stores that went out of business. We have some hard numbers on that, but it's far fewer than what I would have guessed, especially if you go back to April or May. I mean, full marks for courage and resilience to the whole group of stores.
We have more stores today than we did a year ago. The question is, how much of that is because I think we're doing a bit of a better job, maybe of keeping our product in stock. We're being more reliable.
You changed your distribution too, right?
Right.
So in that process, you took over more of the channel direct, right?
Correct.
Do you feel like the pressures and financial issues that were happening this time last year, roughly April and May last year, are pretty much alleviated, and the channel's healthy now, financially strong?
The broad answer to that is yes, but I think we're all still waiting to see when we can really resume in-store activities and events, and do it safely, and responsibly. That's going to be the last step that re-establishes the channel as fully hale and healthy. There's still a concern about stores not being able to run, for instance, Hasbro's Friday Night Magic program. That's a big part of what everybody needs to see (we need to see that too), the return to that in-store.
Asmodee obviously had your own challenges on the logistics side, customer service, etc., managing trying to keep your people safe while satisfying your customers. How did Asmodee come through the last 12 months?
Yes, that's a great question. We went through our own internal policies. We actually developed a policy prior to the Minnesota state governor issuing his emergency order; we're talking the second weekend in March. We got back from the GAMA trade show and put our COVID policies in place, which are still in place. Basically, what we've done is asked everybody to work from home, which also wound up being what the governor did with the emergency order in Minnesota. We actually sent people home before that emergency order.
In some areas where you can't work from home, like the warehouse, for instance, we've implemented a mask policy, temperature checks, and social distancing. That's been a challenge, without going into a lot of detail. There are jobs that ordinarily you'd have multiple people doing, perhaps they'd be closer than six feet, and so we've had to slow down and make sure that we take our time and do things safely.
That has, unfortunately, in some instances, slowed down some of our delivery. A good example that makes it less hypothetical and more practical: we get a container in. Ordinarily for a floor-loaded container, we would get a bucket brigade of people unloading the container. Well, you can't really do that now. It does slow things down a bit, yes. Our focus is on keeping our staff safe and it has been since the beginning.
You were totally shut down for a little while early in COVID last year?
Yes, we shut down for a couple of weeks. Minnesota had a logistics and distribution exemption to their shutdown order. We contacted the governor, and we felt like we qualified for that. Initially, they said we didn't, but then after a couple of weeks, they said we did.
There was a limitation, at first, to the number of people that we could have on-site. We split our staff into three shifts at that point, and we're still running three shifts, and it helps to keep the people spaced out more.
If things are taking longer, does that mean it takes more staff to do the same amount of work?
It has. We've increased our headcount some, but also, there are some jobs that just do take a bit longer, like the example of container unloading.
Let's talk about the holiday season, which has a demand surge. What was going on there?
Our evergreen product just sold really well. Normally, our goal is to have our A-class items, which is really the front catalog evergreens (it's the things you'd think of:
Catan, Ticket to Ride, Pandemic, Spot It
) 95% or better in stock, and especially our top 40, our best-selling items, to keep those in stock. We had some that were out of stock at the end of last year. I think our in-stock rate on A was about 89%. In our top 40, we had seven things that were out. There were notable titles that we did not have because we couldn't get them or get enough of them in the last quarter of last year.
Take that part of the description into a more general description of the supply chain, from manufacturer to store. What have some of the COVID challenges been over the last 12 months and how is that changing?
We are seeing delays in every part of the supply chain. We're seeing manufacturing delays, we're seeing inbound logistics delays, both at the port and on the rail system. Just the inbound logistics delays are roughly two weeks on average, I'm saying on average across hundreds of shipments. There have been some items that have taken six or eight weeks longer than what was initially planned.
You've seen us and also many of our peer companies, other distributors, other publishers having to move release dates much more frequently than we would have in the past, and that's just been a part of that supply chain. It's ongoing too, by the way, that's not a resolved thing. Our average ETA from offshore manufacturing this year is 59 days. Last year, it was in the low 40s, or I could say 43.
At the consumer level, what hobby game stores and what the numbers say is that there's been a huge surge in the number of people buying and playing games, which is fantastic for the business. Now we're entering a transition back to somewhat more normal behaviors (although not completely). What are all these new players going to do? Are they going to keep buying and playing, or are they going to go back to going out to dinner and going to movies or whatever?
I agree totally: it looks like we got some new consumers last year, which is awesome. Also, as more entertainment options open up, it is possible that folks will do other stuff. At least here, this last weekend in Minnesota, it was like 75, 80 degrees and I know I was out at the park. There will be more of that, but we're optimistic that the new customers that tried our evergreen titles (because broadly that's what happened) will stay with us because the product is super high quality.
Generally speaking, there was movement in channel in that online, mass merchants, which could continue to operate without serious barriers, were gaining share and hobby game stores were losing share. We're back to not quite normal operations on the hobby game side, but how do you see those channel share issues changing?
Big retailers definitely benefited at the beginning of COVID in April and May, for sure. There's no question about that, but even by the end of last year, by November and December, we were seeing, at least for us, a much higher percentage of our sales going back into the hobby stores. We're seeing that 40 plus percent of our revenue number, which is a more normalized number going into the hobby market, which is great to see.
We heard recently about some recent changes in Asmodee pricing to retailers. Can you talk us through that? What changes were you making and why now?
We did a price increase in March; we announced it in March at the GAMA trade show. I wanted to announce it when we had a chance to talk to the most retailers, and it went into effect on the 1st of May. We've added an inside sales team and also additional logistics capabilities, and really wanted to make sure that we had a strong state and enough of a firm foundation to provide the new services that we're now capable of on an ongoing basis, a long-term basis. Making that change now ensures that we'll be able to stay in place for years to come.
Anything you want to mention in terms of the things you're most excited about for new releases over the rest of the year?
It's exciting for me seeing Plan B coming into the Asmodee family. I'm excited about the work that we're doing with Tabletop Tycoon and their
Everdell
product. I want to mention Unexpected Games, they just had a hit with a game called
The Initiative
, so that's exciting. Then, we are doing a collectible card game with Jasco based on the anime property,
My Hero Academia
. We really just started actively selling it in the last week or two. That's also an exciting thing for us.