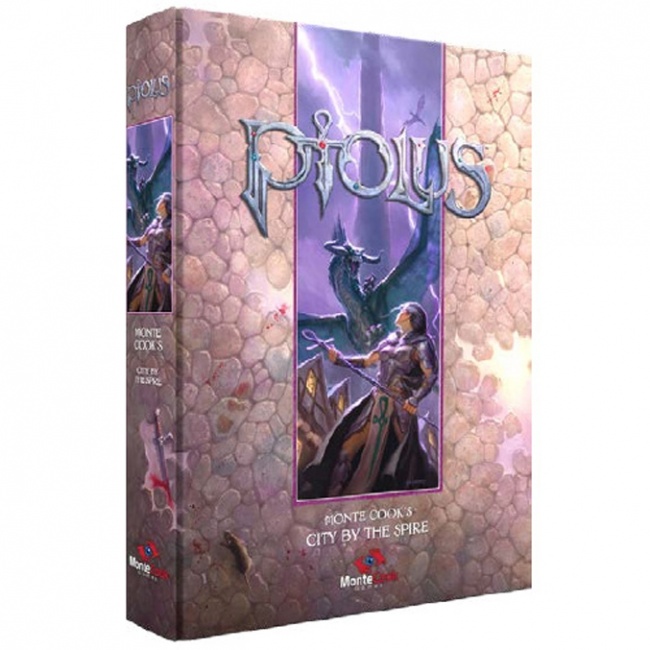 Monte Cook Games revealed
Ptolus: Monte Cook's City by the Spire
, a new editon of the original 3E campaign setting book, which will hit retail in June.
This campaign setting was originally released for 3E by White Wolf in 2005 as a 700-page FC book with an accompanying CD of PDFs (see "'Ptolus,' The Most Deluxe Campaign Setting Ever"). It revolves around Ptolus, a city shrouded in mystery. The city is identified by its impossibly tall spire that reaches into the clouds. However, the opulant spire's shadow hides an endless network of dungeons beneath its storied city streets.
The new 672-page version has been updated for both 5E and the Cipher System, and features tons of content for multiple long-term campaigns. It will be produced as a limited run with new art, an embossed cover, maps, and extras.
Ptolus: Monte Cook's City by the Spire will retail for $149.99.
Click on Gallery below for full-size images!