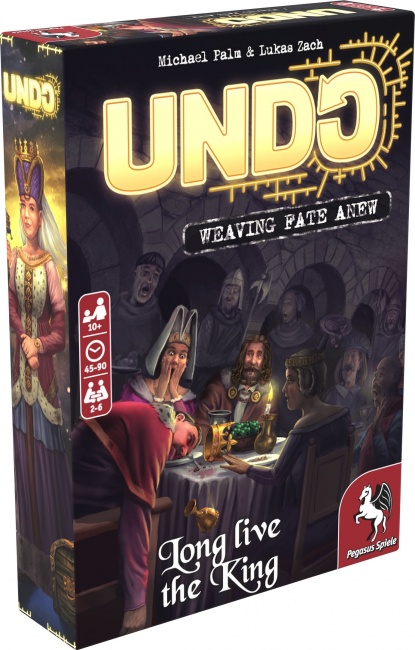 Pegasus Spiele revealed
Long Live the King
, a mystery scenario game, for release into retail on July 23.
In this latest installment, players time-jump to medieval Europe. Their goal, this time around, is to try and reverse the poisoning of a monarch. They must figure out how the chalice he drank from ended up with the poison, and thereby change the events that led to his untimely death.
The game box comes with 25 large cards and 67 small cards. It is for two to six players, ages 10 and up, and plays in 45 to 90 minutes. This game will retail for $14.99.
Pegasus Spiele also released Undo: Peak of No Return (see "Avert Disaster in the Himalayas with 'Undo: Peak of No Return'").