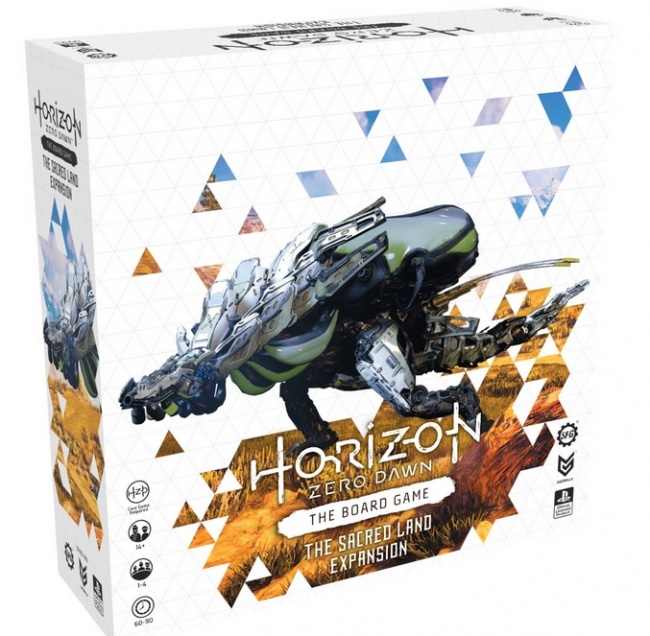 Steamforged Games announced
The Sacred Land Expansion
, for
Horizon Zero Dawn Board Game
, which will release on September 14.
Players a can now enter the sacred land to hunt as Nora Trappers and Nora Scavengers. This expansion offer upgrades to hunters with new items and equipment. Players can hunt five new enemy types on new terrain tiles. This expansion also offers new challenges and encounters to keep the Horizon Zero Dawn Board Game campaigns fresh.
This expansion will retail for $69.95.
Steamforged released Horizon Zero Dawn The Board Game back in 2018 (see "Steamforged Brings 'Horizon Zero Dawn' To Tabletop").
Click on Gallery below for full-size images!