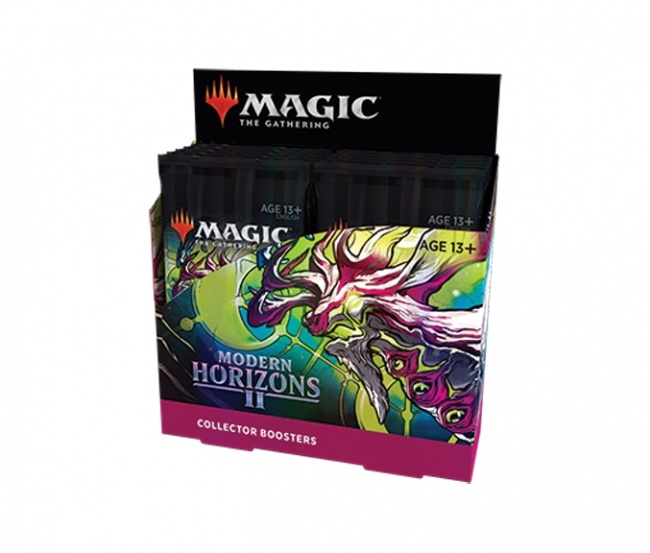 The singles from the
Modern Horizons 2
set, for
Magic: The Gathering
, are sustaining an abnormally high percentage drop in the average listing price from the start of preorder to the actual release date of the set (see "
'Magic: The Gathering' Release Calendar for 2020/2021
"). Average listing prices can influence how stores set their retail prices for singles cards as well as how they purchase singles cards from customers.
It is fairly normal for the listing price of Magic cards from new sets to drop from preorder to release, but not excessively so. The average drop on a given single card listing from recent sets is around 15% to 25% over this time period, depending on whether or not the card is sought-after by collectors or players. Eventually, singles prices for a new set stabilize around two to three weeks after hitting the market.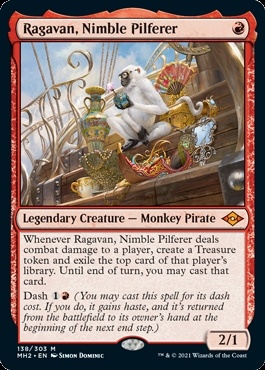 The percentage drop in average listing prices for several
Modern Horizons 2
singles is clearly outside the bounds of normal numbers. As an example, the TCGplayer listing average for Ragavan, Nimble Pilferer, one of the most desired cards in the set, was around $190 when it was first spoiled on June 2. The listed average, as of June 16, is $50.52 (a 73% drop in listed average). Many of the mythic rares in this set exhibit similar drops in listed averages. Another example is the card Subtlety, which started its preorder run at a listing average of $74.99 in May, and dropped all the way to $18.00 as of June 16 (76% drop in average listing price).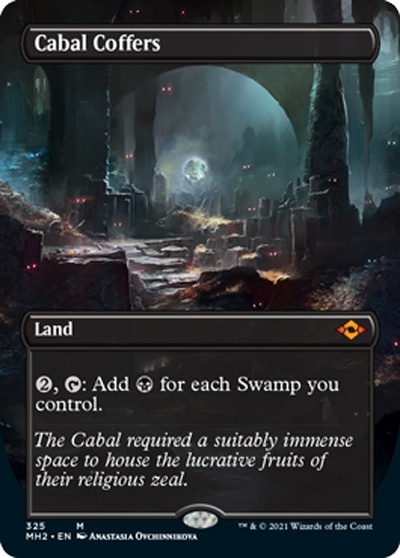 The hidden danger with
Modern Horizons 2
Collector Booster boxes is that the race to the bottom for listing prices began with only the two lower-priced booster box products, Set Booster Boxes (MSRP $259.55 on Amazon) and Draft Booster Boxes (MSRP $236.78 on Amazon), in the hands of consumers. Collector Boosters generally have a higher MSRP ($412.25 on Amazon) and contain more premium versions of cards; which are already seeing massive drops prior to release the product. As an example, the borderless Cabal Coffers (
corrected 6.17.2021 from "extended art"; apologies, ed.
) started its preorder run with an average listing price of $249.99, and its current average is $72.74 (71% drop in average listing price).
The singles listing prices for the cards in this set may drift even lower because supply will likely catch up with demand as more product gets opened by collectors and players. If this price drop continues, the expected value of the Collector Booster boxes will continue to diminish, and breaking open this product for singles inventory may not be a prudent move for savvy retailers.