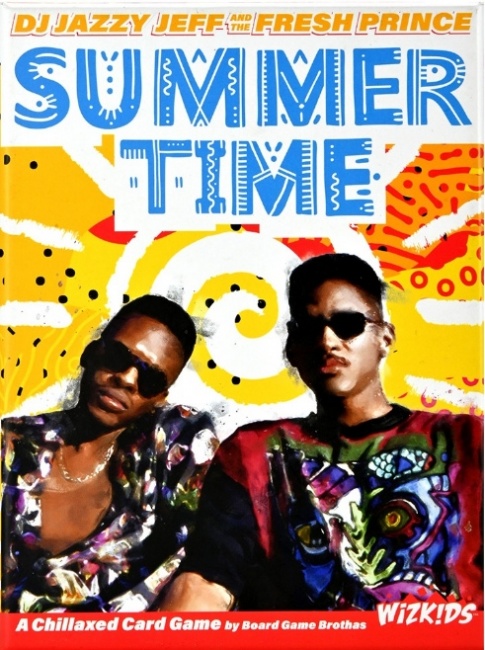 WizKids revealed
Summer Time
, a card game inspired by the song of the same name by DJ Jazzy Jeff and the Fresh Prince, for release this July.
DJ Jazzy Jeff and the Fresh Prince invite players to hang with them in the hottest spots in Philly. Players will cruise, groove, and unwind across town to prove they are the coolest in the crew. Players will have to make tricky decisions as they try to outwit one another by playing Action, Energy, and Boost cards to gain enough Energy to claim a Spot. The Player with the most points from the various Spots at the end is the winner.
Summer Time
includes 12 Action cards, 32 Player Energy cards, 15 Boost cards, 10 Spot cards, 5 Vibe cards, 5 Player Vibe cards, and a Tie Breaker card.
Summer Time
is for 2 to 4 players, ages 10 and up, and plays in 20 minutes. The game will retail for $19.99.
WizKids recently announced
Turbo Sleuth
for release in August (see "
Find the Clues Before the Suspect Flees in 'Turbo Sleuth'
").
Click Gallery below for full-sized images!