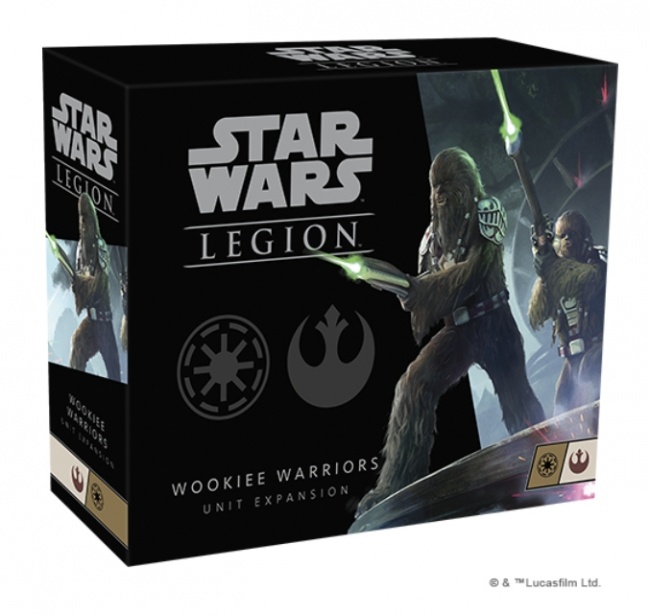 Fantasy Flight Games will release
Wookie Warriors Unit Expansion
, a new miniatures sets for
Star Wars: Legions
, in Q3.
The Wookiee Warriors Unit Expansion adds six Wookiee Warrior miniatures to the battlefield. These wookies can be assembled with different weaponry, either a close-range unit carrying ryyk blades and Kashyyk pistols or a unit of Wookiee sharpshooters with X1 Carbines. There is also a miniature included that represents a Wookiee Chieftain which can enter the fray as a Republic commander.
The game box comes with 6 plastic miniatures, 5 Unit cards, 3 Commander cards, 8 Upgrade cards, 8 assorted tokens, and a rulesheet. It will retail for $34.95.
Fantasy Flight Games also revealed Grand Master Yoda Commander Expansion , a miniatures set for Star Wars: Legion (see "Yoda Arrives on the Battlefield in 'Star Wars: Legion'").
Click on Gallery below for full-size images!