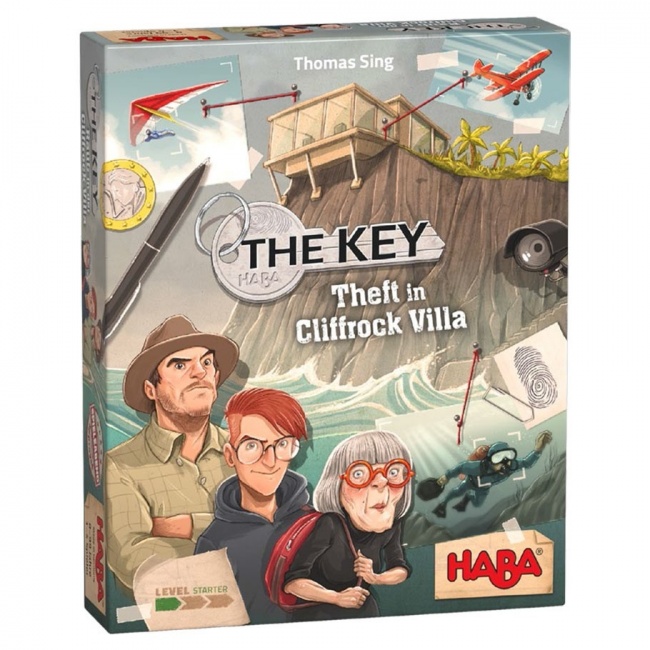 HABA USA announced
The Key: Theft in Cliffrock Villa
, a new deduction card game, for release in Q3.
In The Key: Theft in Cliffrock Villa, Cliffrock Villa has been targeted with a string of robberies and valuable artwork has been stolen. Players need to investigate these crimes by gathering clues about the perpetrators, time of the crimes, stolen items, and escape plans. This game features deductive set collection mechanics where players work simultaneously to solve cases at the same time, and efficiency, not speed, is key to winning. The goal is to generate the correct number code to solve the case, while accumulating the least investigation points.
This game is for one to four players, ages 8 and up, and plays in 15 to 20 minutes. It will retail for $29.99.
Haba USA also released Clever Keys earlier in 2021 (see "Unlock Gems in an Old Castle With 'Clever Keys'").