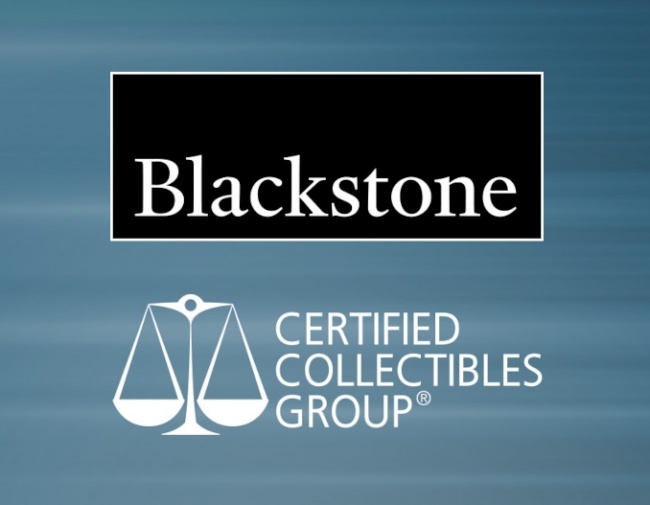 Funds managed by Blackstone Tactical Opportunities have acquired a majority interest in Certified Collectibles Group, which owns grading and conservation services in the comic (CGC), trading card, sports card (CSG), coin, banknote, magazine, concert poster, stamp, and estate item categories, the companies announced. The deal valued the company at over $500 million.
CCG's current management will remain in place, and Founder Mark Salzberg and CEO Steven R. Eichenbaum will retain a significant minority stake, according to the announcement. The stability of management doesn't imply that things will remain the same, though; the new money coming into the company will fund investment in current and planned services, including adding and training new employees, expanding geographic and product reach, acquiring new technologies and developing its digital presence.
"We have been closely following the rise of the global physical and digital collectibles industry for several years and we were drawn to CCG because of their leadership role in the categories that they serve, and Blackstone's ability to grow the platform through both organic and inorganic initiatives," Blackstone Principal C.C. Melvin Ike said of the deal.
Blackstone Tactical Opportunities is the "opportunistic investment platform" of investment giant Blackstone, which manages nearly $650 billion in assets. In addition to one of the world's leading investment firms, the sheen of the collectibles category attracted a roll call of additional investors to the deal, including Jay-Z's Roc Nation; sports apparel company Fanatics founder Michael Rubin; Andre Iguodala of the Miami Heat; Philadelphia 76ers President of Basketball Operations Daryl Morey; Rudy Cline-Thomas investment firm Mastry, a favored vehicle of professional athletes; Main Street Advisors, an investment advisory firm to athletes, recording artists, and other entertainment and business figures; and SC Holdings, an investment firm with investment in The Springhill Company, founded by LeBron James and Maverick Carter, among other companies.
Collectibles have been red-hot across categories during the Covid era, and CCG was well-positioned to take advantage of that growth. Since it was founded in 1987 to certify coins, the company has certified over 62 million collectibles with fair market value of nearly $50 billion, the company said in its announcement, and currently has offices on three continents. "When I established CCG, I had a vision that we would transform collectibles into an asset class that is trusted by collectors, dealers and investors around the world," Founder Salzberg said of his vision for the company, and that vision has clearly been achieved.