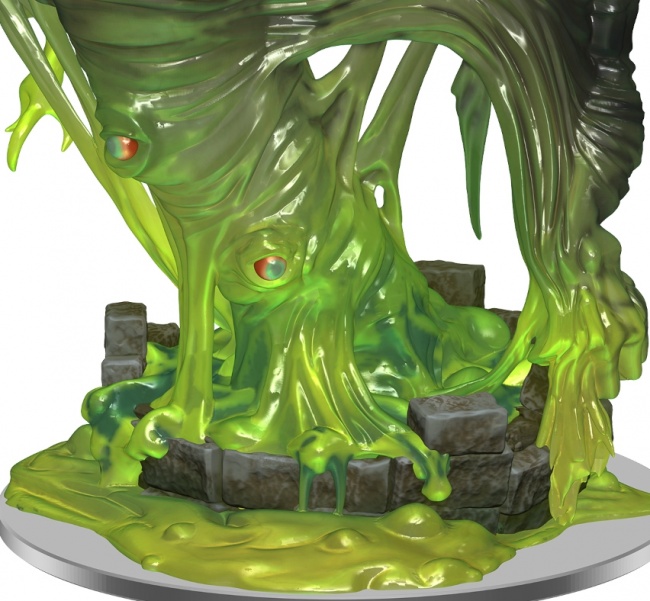 WizKids revealed
D&D Icons of the Realms: Juiblex, Demon Lord of Slime and Ooze
, a new premium figure, for release in January 2022.
Juiblex is a noxious creature that exists only to consume the living. This new figure represents Juiblex as an iconic mass of swirling slime with glaring red eyes that float in its body. The figure stands 8-inches tall as it rises up to confront unsuspecting adventurers attacking with its dripping pseudopods.
D&D Icons of the Realms: Juiblex, Demon Lord of Slime and Ooze
will come 6 units to a case and retail for $69.99.
WizKids also released
D&D Icons of the Realms: Demon Lord - Orcus, Demon Lord of Undeath Premium Figure
in January 2021 (see "
Orcus, the Demon Prince of Undeath, Arrives in 'D&D Icons of the Realms'
").
Click on Gallery below for full-size images!