A Wata 9.8 A++
Super Mario 64
went for $1.56 million at Heritage's July 9-11 Video Games Signature Auction.
Move over comic books, graded video game cartridges have moved into the Million Dollar Club. Super Mario 64 is a landmark video game that features Nintendo's flagship characters in their first 3D adventure. This copy was one of the finest known sealed examples of the game. It ended up fetching a staggering $1.56 million, which is over 40-times the price of a Wata 9.4 A+ copy that sold in January for $38,400.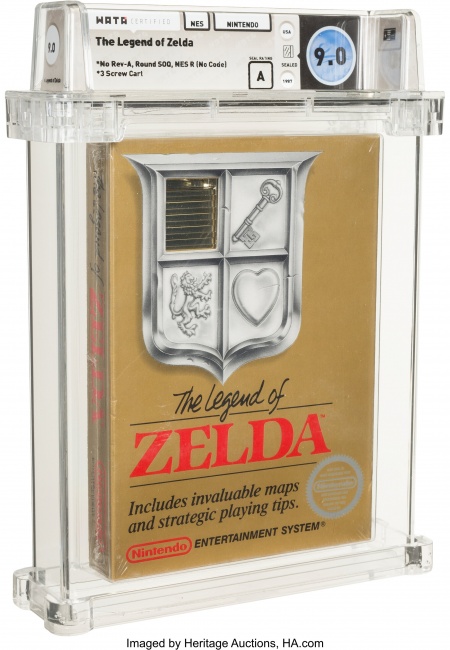 Not to be outdone, Link and his allies also made a run at video game auction glory as well with a Wata 9.0 A Sealed (No Rev-A, Round SOQ, Early Production) copy of
The Legend of Zelda
. The hammer dropped on this game at $870,000, whereas later production Wata 9.0 or better copies have previously sold for between $28,800 and $50,400. Additionally, a Wata 9.8 A++ Sealed Copy of the fan-favorite
Zelda
game
The Legend of Zelda: Ocarina of Time
realized $228,000 at this auction.
A copy of Super Mario Bros. 3 fetched nearly $160,000 in November last year (see "Tallying Up the Action From Heritage's November Comics and Art Signature Auction").