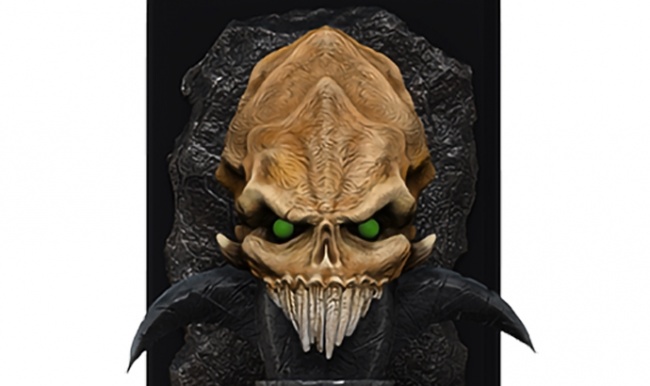 WizKids revealed
Dungeons & Dragons: Wand of Orcus Life-Sized Artifact
which will hit stores in October.
D&D enthusiasts can now display a life-sized replica of the skull-topped scepter wielded by Orcus, Demon Lord of the Undead. The replica is 30" in overall length, and includes a wall mount. This item has a gross weight of 5 lbs., making it a hefty display for any D&D trophy room.
It will retail for $149.99.
WizKids also released D&D Icons of the Realms: Demon Lord - Orcus, Demon Lord of Undeath Premium Figure in January 2021 (see "Orcus, the Demon Prince of Undeath, Arrives in 'D&D Icons of the Realms'").
Click on Gallery below for full-size images!