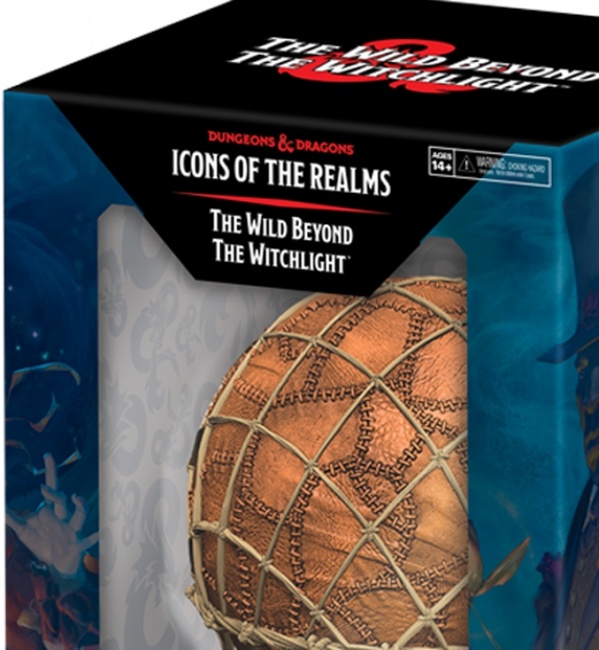 WizKids will release
D&D Icons of the Realms Miniatures: The Wild Beyond the Witchlight-Swamp Gas Balloon
Premium Figure in October 2021.
The wonders of The Wild Beyond the Witchlight world can be explored by players via this Gargantuan Premium figure. This Swamp Gas Balloon is detailed with premium paints, and makes a perfect mode of travel for adventurers in campaigns. The item measures 9" by 10" by 9", and comes 4 units to a carton.
It will retail for $79.99.
Check out ICv2's new Q4 calendar for more WizKids' releases (see "WizKids' 'D&D', 'Pathfinder', and Fantasy Figure Calendar for Q4 2021").
Click on Gallery below for full-size images!