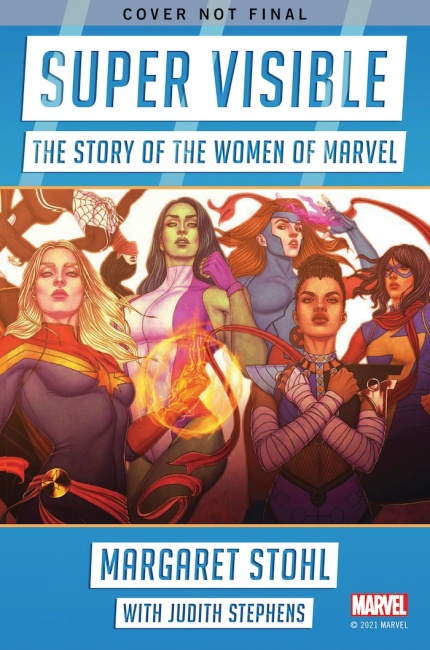 Marvel Comics has reached an agreement with Gallery Books Group, a division of Simon & Schuster, to produce non-fiction books about the history and cultural impact of Marvel comics under the Gallery Books imprint.
The first title to come from the new collaboration will be
Super Visible: The Story of the Women of Marvel,
by novelist and Marvel comics writer Margaret Stohl, working with with
Women of Marvel
podcast producer and co-creator Judy Stephens. The book will draw on over 120 interviews with female and nonbinary creators, editors, and actors, as well as essays, stories, and images, to tell the story of the women behind the scenes (or on the screens) of Marvel comics and movies. The 192-page hardcover is scheduled for publication on March 29, 2022, with an MSRP of $29.99.
More books will follow on a variety of different topics. "Building on years of Marvel history and the continued decades-long success of
How to Draw Comics The Marvel Way
– one of our most referenced and iconic Marvel books to date – we're excited to work with Simon & Schuster again to continue evolving that legacy," said Sven Larsen, Vice President of Licensed Publishing at Marvel, in a statement accompanying the announcement. "Our plans with Gallery Books have something for every kind of Marvel fan."