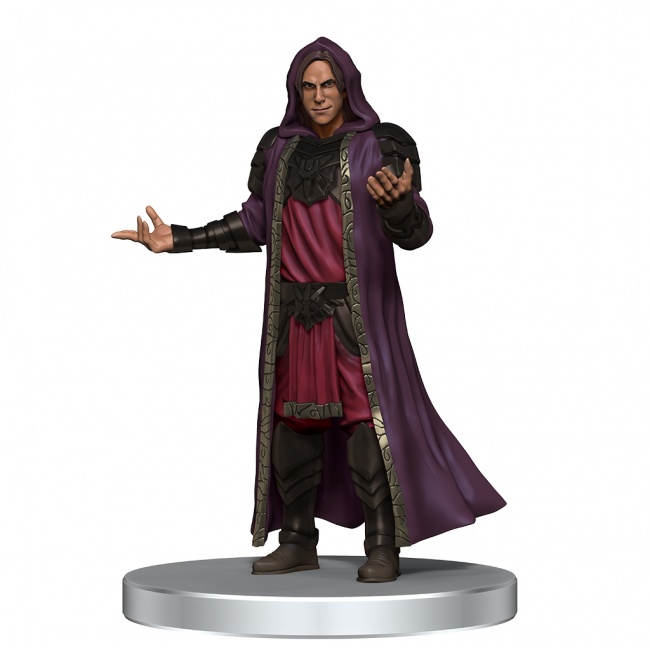 WizKids revealed
Characters of Tal'Dorei - Set 1
and
NPCs of Tal'Dorei - Set 1
, two
Critical Role
character sets, for release in November 2021.
Characters of Tal'Dorei - Set 1 is another high quality figure set showchasing unique characters to incorporate into an RPG session. The character featured in this set are from the Tal'Dorei campaign setting (see "'Tal'Dorei Campaign Setting Reborn'"). It comes with the following miniatures: a Matthew Mercer, a Rivermaw Brawler, a Rivermaw Stormborn, a Kraghammer Barbarian, a Kraghammer Goat-Knight, a Goat-Knight Steed, a Kuul'tevir Rogue, a Kuul'tevir Fighter, and a Verdant Guard Ranger.
NPCs of Tal'Dorei - Set 1 offers an array of Ashari miniatures for use with the setting. It comes with an Ashari Fire Elemental, an Ashari Firetamer, an Ashari Shark, an Ashari Octopus, an Ashari Skydancer, an Ashari Stoneguard, and an Ashari Waverider.
Each set will retail for $59.99.
Check out ICv2's new Q4 calendar for more WizKids' releases (see "WizKids' 'D&D', 'Pathfinder', and Fantasy Figure Calendar for Q4 2021").
Click on Gallery below for full-size images!