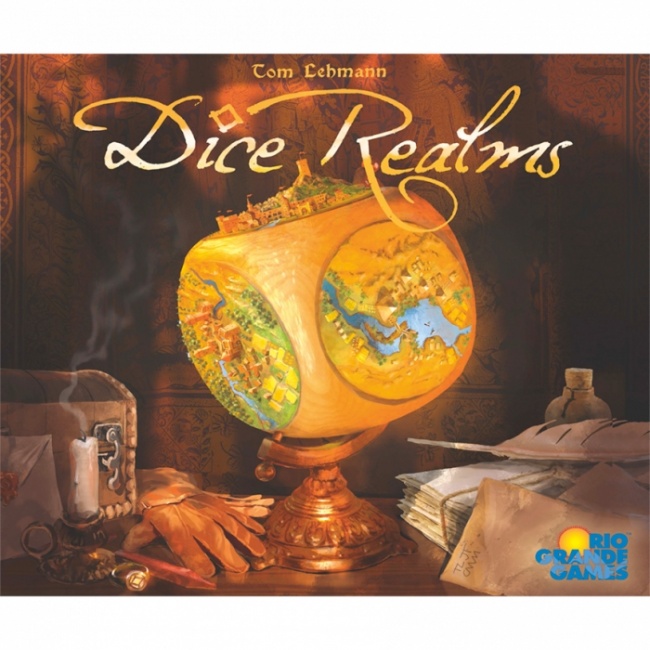 Rio Grande Games has announced three new titles slated for release later this year, including Tom Lehmann's
Dice Realms
and a pair of Friedemann Friese designs:
Faiyum
and
Free Ride
.
From the designer of Race for the Galaxy comes Dice Realms, which uses dice with removable faces that players can customize during the game. As the leader of a small realm, players start with a small number of dice that allow them to collect resources and earn points. Each round, the players can replace their dice faces to upgrade their realm.
Dice Realms comes with 18 customizable dice with more than 600 removable faces plus 35 randomizer tiles and 3 custom storage trays for easy setup. Intended for 2 to 4 players, games take around an hour to play. MSRP is $119.95. Dice Realms will release in December.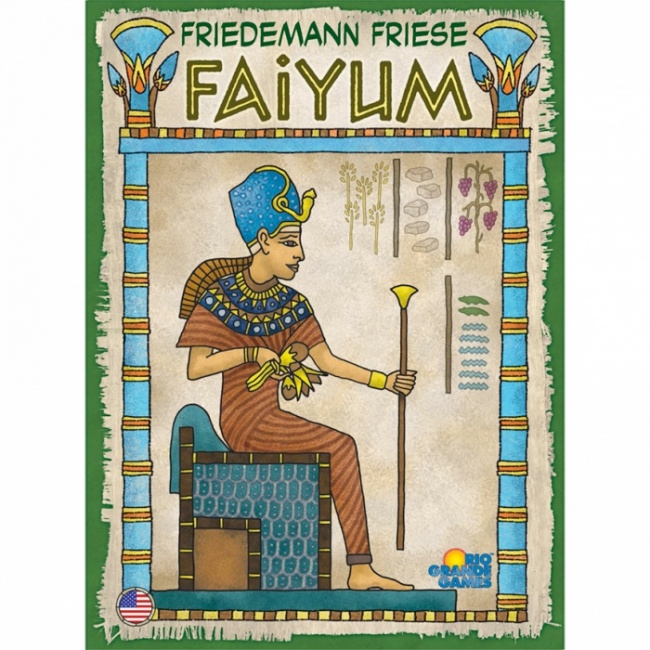 Set in Ancient Egypt,
Faiyum
is a game about the development and administration of the Pharoah's domain. Players harvest goods, build settlements, and undertake other tasks to earn Pharoah's good will. But, since everything in Egypt belongs to Pharoah, any player can use another player's holdings for their own ends.
Faiyum is intended for 1 to 5 players, and plays in around an hour. MSRP is $59.95. The game includes 1 game board, 257 wooden tokens, 50 cardboard tokens, and 100 cards.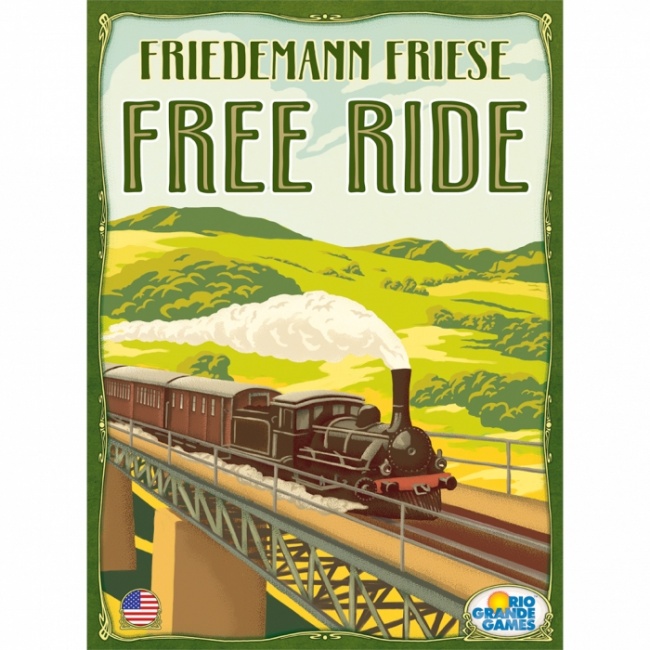 In
Free Ride
, players compete to construct railway networks in 19th Century Europe, and use them to deliver passengers to famous cities. Players can use their own railways or those owned by the state for free, or use an opponent's lines and convert them into state-owned routes. The player who can visit the most cities wins.
This game has 1 game board, 135 cards, 275 tokens, 4 player mats, 54 coins, and a first player tile. It includes rules in both English and German. Intended for 1 to 5 players, it plays in under an hour. MSRP is $59.95.
Release dates for Faiyum and Free Ride have not been announced.
Click Gallery below to see the components of all three games.
In October, Rio Grande will release Ta-Te Wu's Art Decko (see "Rio Grande Games Goes 'Art Decko'").