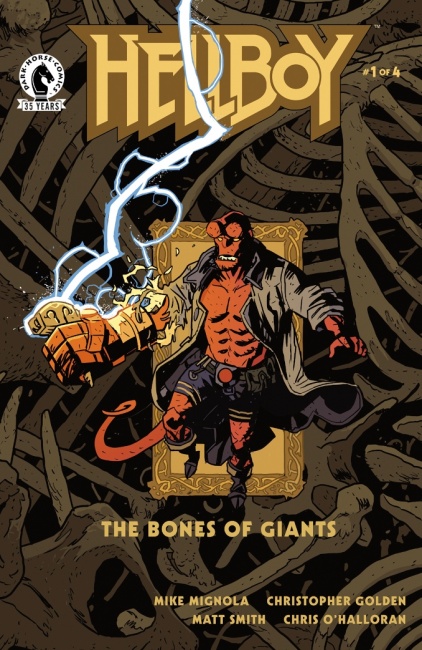 Hellboy creator Mike Mignola and bestselling novelist Christopher Golden are collaborating on the story for a four-issue comic series based on their novel
Hellboy: The Bones of Giants
, publisher Dark horsre Comics announced. The series will be drawn by Matt Smith (
Barbarian Lord
), with colors by Chris O'Halloran and letters by Clem Robins.
The series puts Hellboy on a frozen riverbank in Sweden, where he finds Thor's hammer Mjolnir and lifts it just in time for it to be struck by lightning, leading to an adventure full of Norse legends.
Hellboy: The Bone of Giants
will launch on November 3.