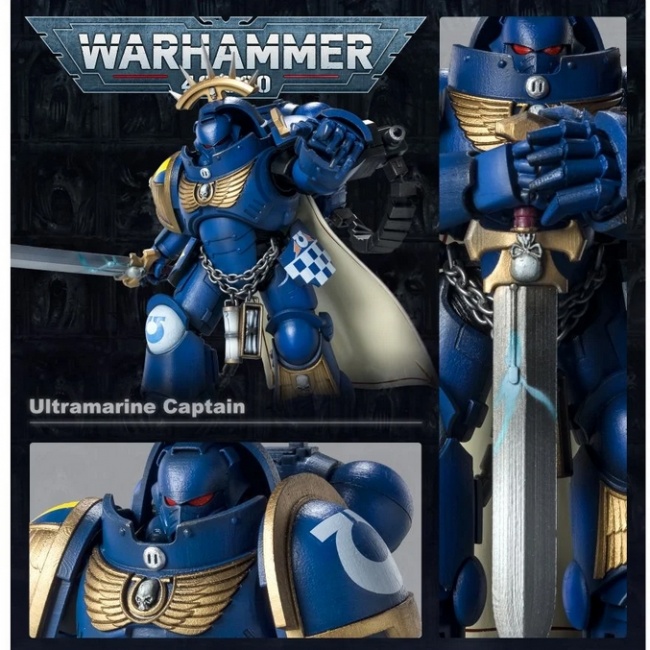 Bandai will release an
Ultramarines Captain Action Figure
, under the
Warhammer 40,000
license from Games Workshop, which is on preorder until 10 am on August 31.
This action figure represent an Ultramarines Gravis Captain, and features over 50 points of articulation. The figure is 8" tall, and comes with a detachable backpack, a bolt storm gauntlet, a power sword, and two right hands: one in a fist and one gripping hand. It is made of both painted plastic and diecast metal, making this figure the highest-quality Space Marine out there.
Ultramarines Captain Action Figure is offered as a made-to-order figure and will retail for $240.
Bandai and Games Workshop produced two new Warhammer 40,000 action figures earlier this year (see " Two New 'Warhammer 40,000' Action Figures ").
Click on Gallery below for full-size images!