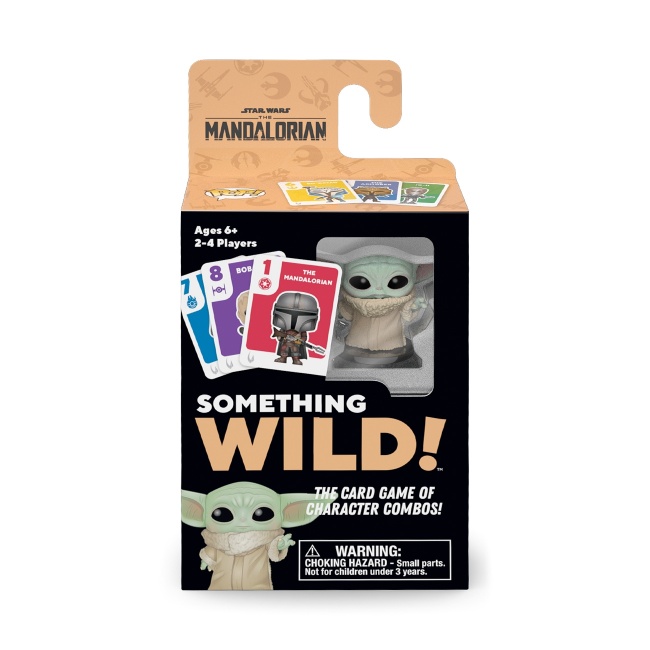 Funko games will release five new games in its
Something Wild!
card game line this fall, including
Star Wars
,
Marvel Infinity Saga
,
Five Nights at Freddy's
, and
Peppermint Lane
titles.
Launched in 2020, Something Wild! is a Rummy-style card game in which players try to collect sets and runs of cards with characters. Completing one awards a special power card that the player can use as long as they hold the included Pop! figure. The first player to collect three power cards wins the game. The games are family-friendly, intended for ages 6 and up and playing in about 15 minutes.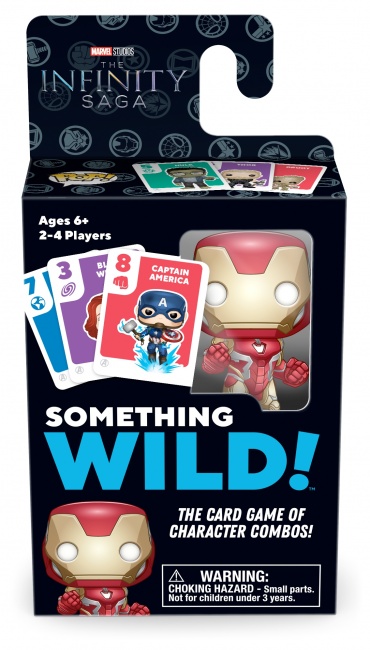 One of the features of the game series is that different sets can be combined to offer more power card/
Pop!
figure combinations. Each game in the series is themed, with illustrations on the 45 character cards featuring characters from that theme along with a related pocket-sized
Pop!
figure and 10 power cards. Each game is sold separately, and has an MSRP of $7.99.
The five new games in the Something Wild! series include:
Star Wars The Mandalorian – with Grogu figure
Star Wars Original Trilogy – with Darth Vader figure
Marvel Infinity Saga – with Iron Man figure
Five Nights at Freddy's – with Rockstar Freddy figure
Peppermint Lane – with Santa Claus figure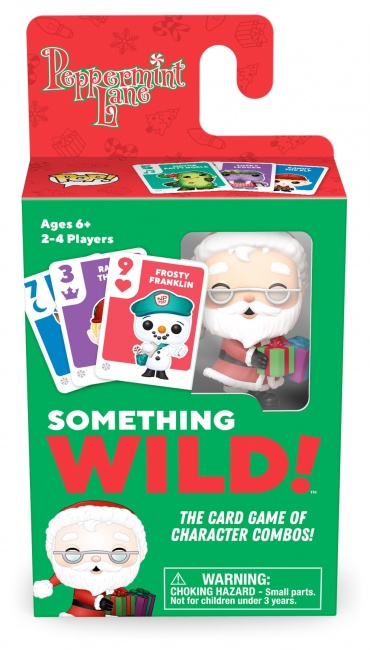 Click Gallery below to see the covers of all five games.
(Some art is awaiting licensor approval and may change in the final version.)
Funko has also announced a number of holiday-themed licensed card games for fall (see "Funko Offers Five Holiday Games").