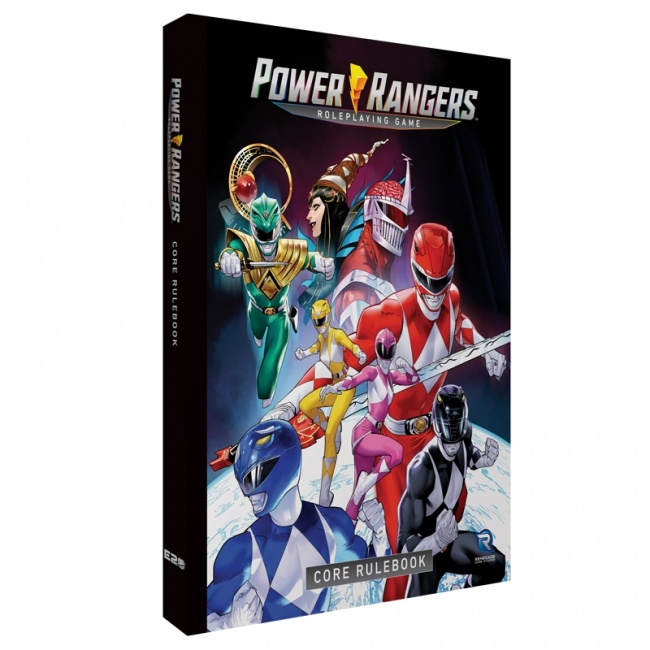 Renegade Game Studios unveiled the
Power Rangers Roleplaying Game Core Rulebook
, which is currently on preorder.
Roleplayers can now assume the role of a Power Ranger, and battle against Rita Repulsa, Lord Zedd, Master Vile, and other evil entities looking to lay waste to Angel Grove. This book comes with complete rules for GMs and players to run through epic monster stories including character creation tools, weapons, Zords, and more. And, of course, the rulebook features plenty of combat rules as well as details on the locations in Angel Grove. It also comes with an introductory adventure for starting level characters.
The
Power Rangers Roleplaying Game Core Rulebook
runs on Renegade's Essence20 Roleplaying System and will retail for $55.00.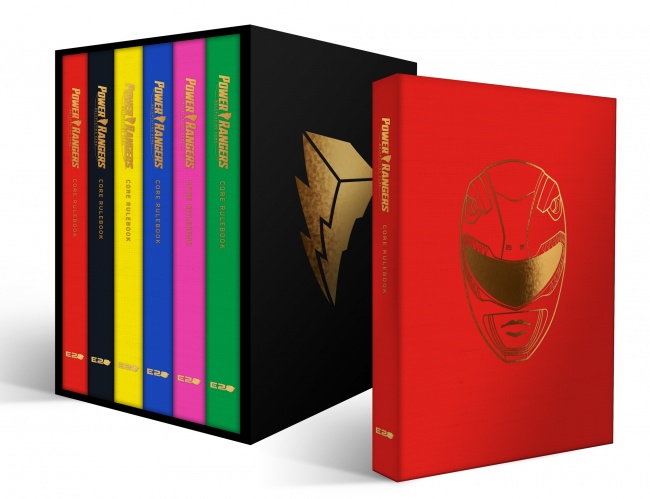 For groups of players looking to gear up and power up, Renegade is also offering a
Deluxe 6-Player Core Rulebook Set
. This set comes with six copies of the core rules bound in the original Rangers' colors: red, blue, pink, yellow, green, and black. The book come in a slipcase with a gold foil logo stamped on it. This set will retail for $300.00.
Plans for the
Power Rangers RPG
were originally announced last September when Renegade expanded its Hasbro licenses (see "
Renegade Game Studios Licenses More Hasbro Brands for Games
").
Click on Gallery below for full-size images!