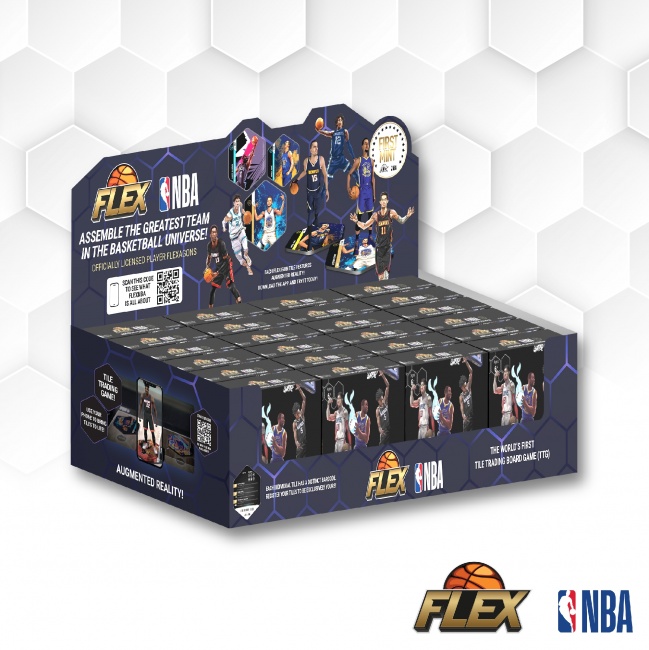 Sequoia Games announced
Flex NBA Trading Tile Board Game Starter Set
and
Series 1
booster set, which will hit stores in October.
Flex NBA TTG is a unique product that fuses a collectible tile board game with augmented reality components to bring NBA players to the tabletop. This game features 207 hand-drawn player tiles, called "Flexigons", that players can build a roster from in a companion app. Players scan the codes on the back of each Flexigon to link them to the app, and then they can place the Flexigon under a tablet or smart phone camera to trigger augmented reality effects such as videos, animations, and in-game tips.
Placing two Flexigons together under a smart phone camera may create certain special in-game combinations between two players and there are also Flexigon upgrades. This game is app-driven and has two modes, easy and advanced.
Click on Gallery below for full-size images!