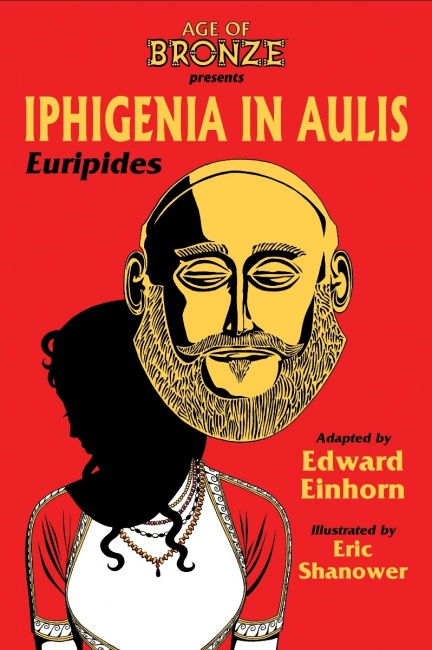 Image Comics will publish a new graphic adaptation of the ancient Greek drama
Iphigenia in Aulis,
by Euripides, that pairs the text with images from Eric Shanower's
Age of Bronze,
which tells the story of the Trojan War
.
Translator Edward Einhorn incorporated imagery from the graphic novel into a stage production of the play, which he both translated and directed, in 2013. "Eric's version highlighted themes that I found both compelling and surprisingly resonant," he said in a Director's Note. The two teamed up for both the play and this graphic novel, which has been in the works for 10 years. The story focuses on the dilemma faced by King Agamemnon, who must choose between sparing the life of his daughter or victory in the war.
Image will publish the graphic adaptation as a paperback original graphic novel that will be available to comic shops on May 18, 2022, and to bookstores on May 24.