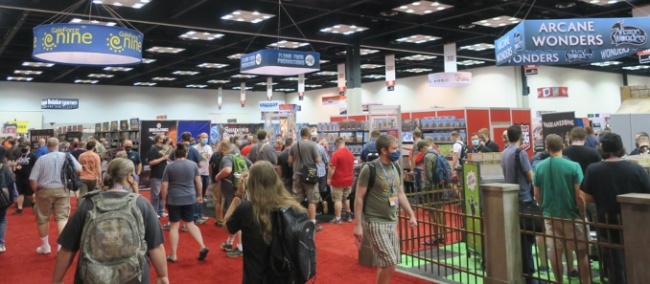 Gen Con, the largest U.S. tabletop game show, drew 35,000 attendees, around half the nearly 70,000 that attended the last time the show was held, in 2019 (see "
Gen Con Releases Early Attendance Estimates
"). This is an early indicator of the slow road back for large geek culture shows as they return to operation after a long shutdown.
Around 200 Pop-Up Gen Con events in retail stores were also held in conjunction with the Indianapolis show, and with Gen Con Online, organizers estimate that "nearly 50,000 people" participated in Gen Con in some form.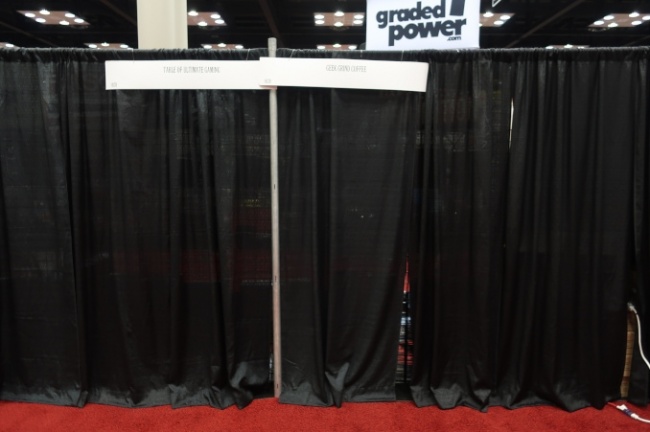 The organizers also announced a final exhibitor count of 320, which is down 48% vs. 2019 by our count, or down by around the same percentage as attendance. Some companies, including some of the largest exhibitors, announced that they would not participate back in May (see "
Big Companies Pass on Attending Gen Con 2021
"), others continued to drop out until the last minute, leaving a number of empty booths around the exhibit hall. The acceleration of Covid caseloads due to the highly contagious Delta variant certainly had an impact on those late drop-outs.
With around the same proportional declines in attendees and exhibitors, exhibitors we spoke to were generally happy with their sales, with most flat or up vs. 2019. Arcane Wonders Director of Sales & Marketing Robert Geistlinger was on the high side of reports, telling us on Friday, "Sales are way up. People are desperate to spend money."
Gen Con Trade Day, conducted in association with Alliance Game Distributors, which had planned to hold its Alliance Open House the same weekend as the rescheduled Gen Con (see "
Gen Con Trade Day Plans Announced
"), maxxed out attendance on the retailer day, with a higher mix of publisher presentations than was typical in past years
Gen Con required masks in convention spaces as a Covid safety precaution, and compliance was very high, but in the city of Indianapolis, including at convention hotels (except in meeting rooms controlled by the convention), there were no masking or social distancing rules in effect (see "
ICv2 Interview: Covid Safety at Gen Con
").
In 2022, Gen Con hopes to return to its first week of August dates, and has scheduled the show for August 4-7, 2022.