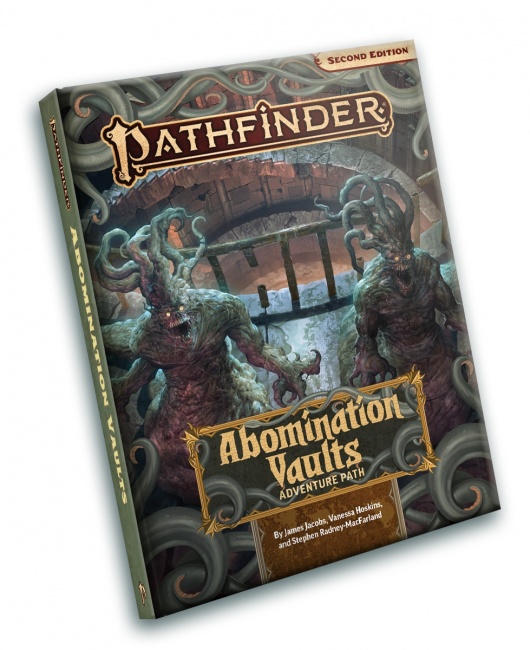 Paizo, Inc. will release
Pathfinder 2E: Abomination Vaults Adventure Path HC
into U.S. retail in April 2022.
This massive hardcover compilation features all three adventures from the fan-favorite, out-of-print Abomination Vaults Adventure Path in one volume. The adventure, for PCs that are level 1-12, lays out a sprawling dungeon filled with monsters, traps, and mysterious ghosts. Abomination Vaults Adventure Path HC comes with support articles, rules, monster stats, and more.
It will retail for $49.99.
Paizo, Inc. also recently revealed Pathfinder Lost Omens: Knights of Lastwall, a new campaign setting book, which will hit stores in Q3 2022 (see "New 'Pathfinder Lost Omens' Book").