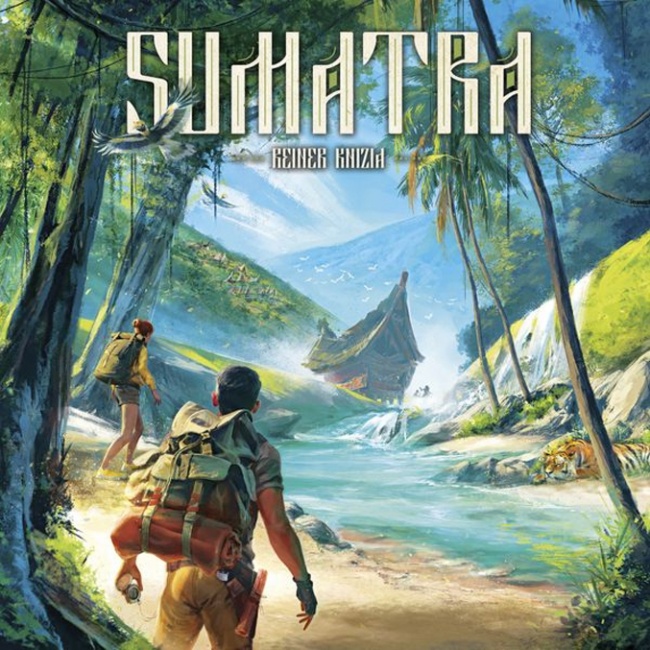 Asmodee USA will bring
Sumatra
, an expedition game published by Ludonova, to U.S. retail on November 12.
In Sumatra, players join an expedition to the largest volcanic island in Indonesia. They will traverse the island in an effort to explore its sites. Each site provides useful information tiles that they will have to include in their travel logs. This game features set collection and card drafting mechanics, and the player who obtains the most points via collecting various tiles and badges will win the game.
This game is for two to five players, ages 8 and up, and plays in 45 minutes. It will retail for $39.99.
Asmodee USA also released MEOW, a card game designed by Reiner Knizia and published by Cranio Creations, earlier this year (see "'MEOW'").