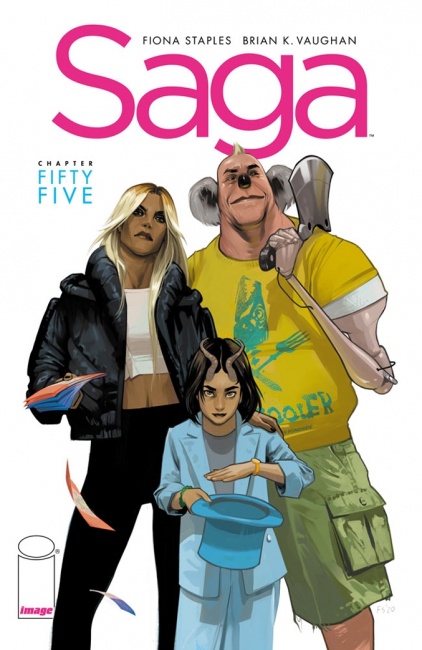 Image Comics announced that Brian K. Vaughan and Fiona Staples are back on
Saga
to begin a new story arc starting at issue #55.
Hazel and her family return for a 44-page issue created by the all-star team of Brian K. Vaughan and Fiona Staples. Saga had been on hiatus since issue #54 (see "'Saga' Goes on Sabbatical"), which was the mid-point of the series that was set to go 108 issues as the entire series run (see "When 'Saga' Will End").
"Other than my own family, collaborating with Fiona Staples on Saga is the most important thing in my life, so I can't thank readers and retailers enough for their patience," said Vaughan. "I think our next 54 issues will be even more shocking, strange, and spectacular than the first 54, so we can't wait to be back on the shelves at your local comic shop soon."

The book will have $2.99 price point, despite its double length page count. It also will not feature any variant covers, with the sole cover done by Staples. This issue will hit stores on January 26.
Click on Gallery below for full-size images!