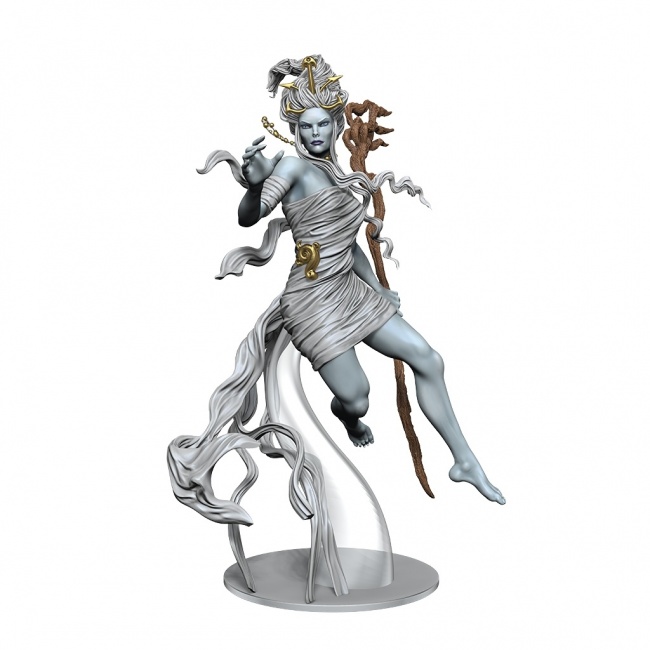 WizKids unveiled
D&D Icons of the Realms: Storm King's Thunder
miniatures series, which comes in three new boxed sets, for release in February 2022.
This new series of boxed sets feature miniatures based on the characters from D&D Storm King's Thunder sourcebook, which was released in 2016 (see "Sourcebooks for Fall")The first two boxed sets in this line come with 3 Huge and 2 Medium miniatures. Box #1 contains King Hekaton, Queen Neri, Eigeron's Spirit, Xolkin Alassandar, and Lord Khaspere Drylund. Box #2 comes with Princess Mirran, Princess Nym, Princess Serissa, Kella Darkhope, and Pow Ming.
Box #3 has 3 Huge and 1 Large miniature in it. The characters included are Zephyros, Iymrith, Harshnag the Grim, and Yakfolk Warrior. Each of these sets will retail for $89.99.
Click on Gallery below for full-size images!