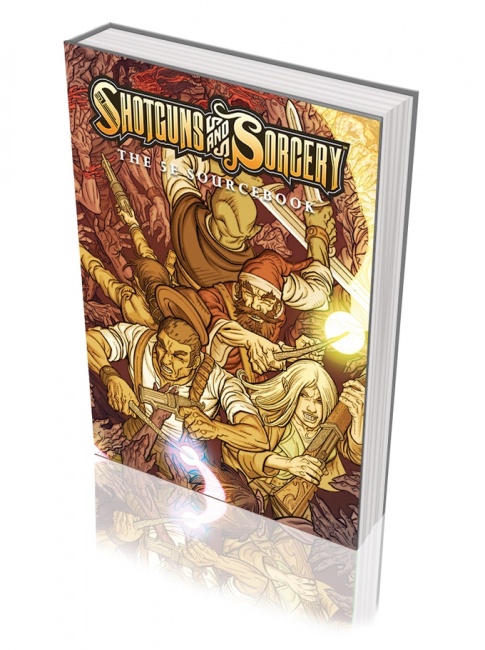 A new edition of the
Shotguns & Sorcery
"fantasy noir" setting tooled for
5E
will be released next year.
Written by New York Times best-selling author Matt Forbeck and his son Marty Forbeck, the new version of Shotguns & Sorcery presents an expanded view of the Dragon City, a walled metropolis on a continent overrun by undead. Combining fantasy with film noir style and themes, the setting blends magic and gunpowder with two-fisted pulp action.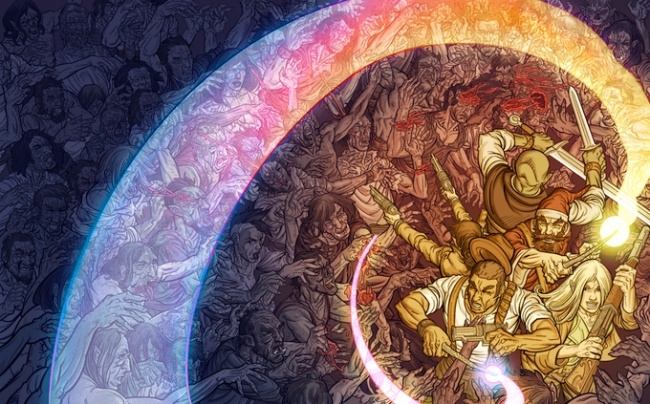 A previous version of
Shotguns & Sorcery
built on Monte Cooke Games'
Cypher System
was launched in 2015 (see "
'Shotguns & Sorcery' RPG
"). The setting has also been featured in Forbeck's novels as well as comic books.
This new edition will be a 256-page hardcover book, with updated and expanded rules for using the setting in 5E. The book describes Dragon City, 16 playable character races, a new character class and character backgrounds, monsters, magic items, and non-player characters unique to the setting, and revamped rules for using guns. Rounding out the book are tips for gamemasters, details about the history and geography of the city, and an updated 5E version of the original Miners & Mobsters adventure.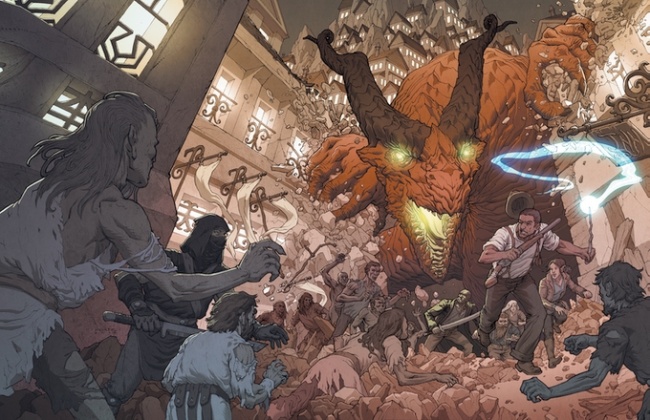 The book will be available in standard and deluxe versions, priced at $60.00 and $100.00 respectively. Funding for the production is being raised through a Kickstarter campaign, which includes a retailer buy-in option that includes five copies of the standard version and one deluxe copy. There are currently no plans to offer the book outside of the Kickstarter campaign. Fulfillment for the campaign is planned for August 2022.
Click Gallery below to see sample artwork from the book.
Next year, Marvel Entertainment plans to launch the Marvel Multiverse Role-Playing Game, also written by Matt Forbeck (see "Marvel Takes to the Table-Top with 'Marvel Multiverse' RPG").