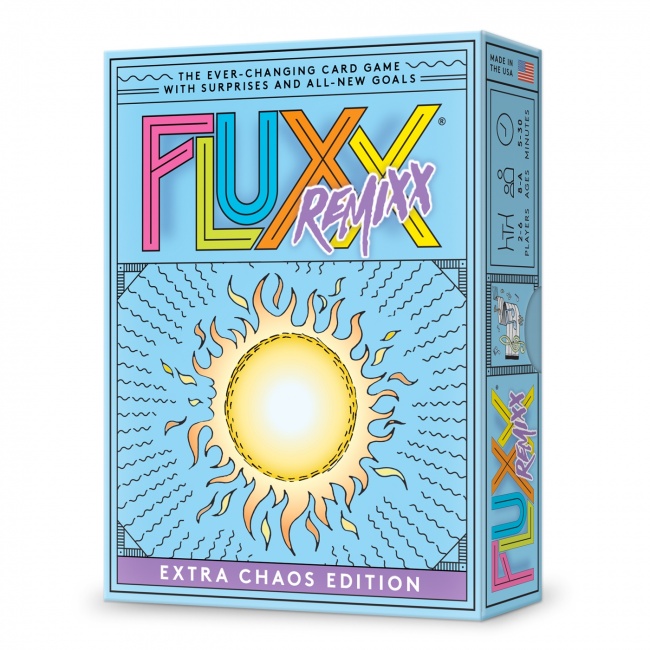 Looney Labs will be offering a new twist on its flagship card game called
Fluxx Remixx
with a street date of March 3.
Fluxx Remixx keeps the same "Keeper" cards as the original Fluxx, and changes most everything else, offering new Goals, Actions, and Rules to create more challenging and chaotic play. Like the original game, players must contend with a constantly changing set of rules as they try to achieve the current Goal by holding the right Keepers. Following the "remix" theme, the card set features music-inspired references on the new cards.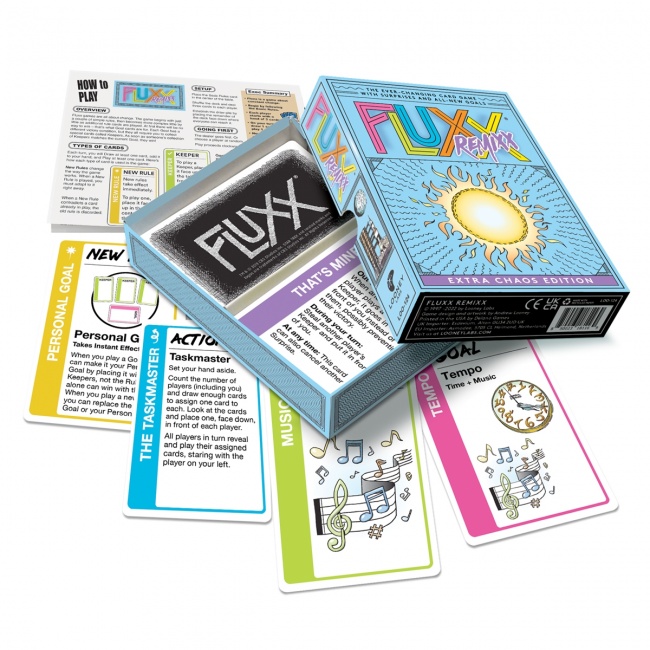 The packaging plays with the remix idea as well, riffing on the black box with a moon icon by placing a sun in the middle of a blue sky and the tagline "Extra Chaos Edition." The game is intended for 2 to 6 players, ages 8 and up, and plays in under half an hour. MSRP is $16.00.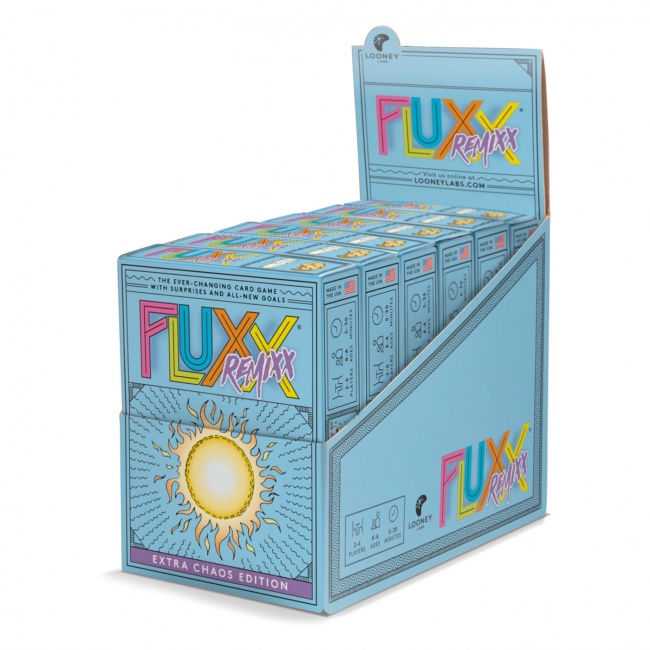 A countertop display for the game will also be offered, which comes with six copies of the game.
Last month, Looney Labs offered two new expansions for its Star Trek Fluxx game (see "Looney Labs Unveils Two New 'Star Trek Fluxx' Expansions").