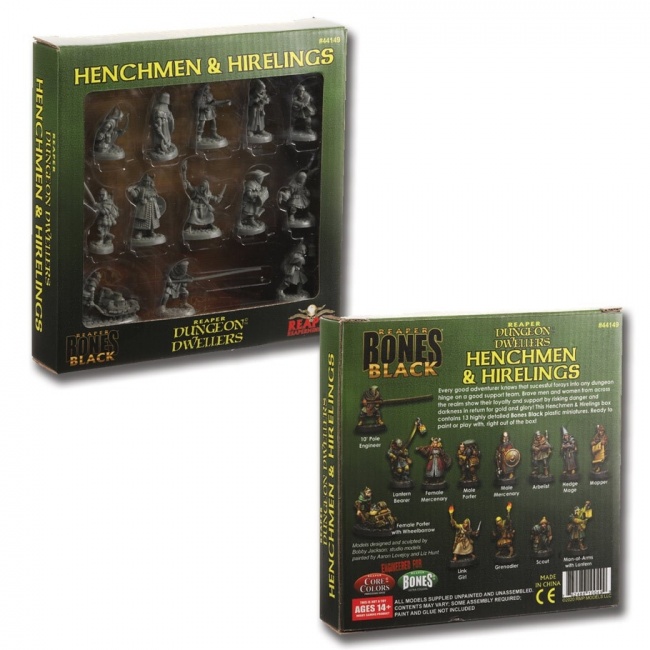 Reaper Miniatures will release
Bones Black: Henchmen & Hirelings
, a miniatures boxed set, into U.S. retail in November.
Dungeons are treacherous places, and experienced adventures need a quality support team. The Henchmen & Hirelings boxed set comes with the essential tag-along characters like a Lantern Bearer, a Mapper, a Scout , and more. It comes with a total of 13 highly detailed Bones Black plastic miniatures. These miniatures come ready to paint out of the box.
Bones Black: Henchmen & Hirelings will retail for $29.99.
Click on Gallery below for full-size images!