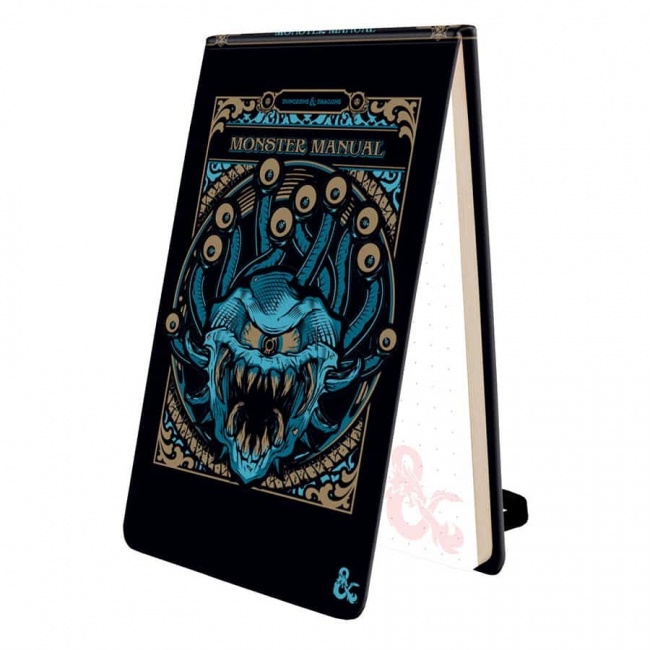 Ultra PRO unveiled four new
Dungeons & Dragons: Pad of Perception
notepads, which will hit stores in Q1 2022.
Players can take notes during their adventures in style with Ultra PRO's four new Pad of Perception notepads. These pads come with 60 pages of 6mm bullet dot graph paper to map movement or take notes on. The new pads showcase the artwork from the Hydro 74 Collectors Edition covers of the Dungeon Master's Guide, Player's Handbook, Monster Manual, or The Wild Beyond the Witchlight. The pad also has an elastic band which secures shut the pad shut.
These pads will retail for $4.99.
Ultra PRO also recently revealed Dice Scroll, a dice storage rolling mat (see "'Dice Scroll'").
Click on Gallery below for full-size images!