AnimeNYC, the pop-culture event sponsored by Leftfield Media, came back to New York's Javits Center last weekend after being cancelled in 2020 because of the COVID-19 pandemic. In fact, this is the first major manga/anime-focused show since the pandemic shut everything down, and the landscape has changed quite a bit in that time, with the surging popularity of both manga and anime. Viz, Yen Press, Kodansha, Dark Horse, and Denpa all had panels at the show, as did a number of digital manga services and light novel publishers and anime companies Crunchyroll, Funimation, and GKIDS.
Crunchyroll announced that it will start streaming the Spy x Family anime, adapted from the Viz series, in April 2022. Spy x Family has been a consistent seller; most recently, Vol. 6 made BookScan's October graphic novel best-seller list (see "October 2021 NPD BookScan – Top 20 Adult Graphic Novels"). Crunchyroll and Funimation also announced that they will stream the final season of Attack on Titan starting in January 2022.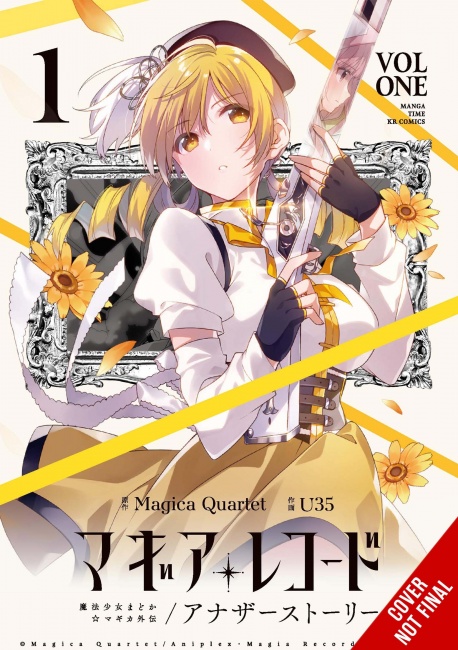 Yen Press announced a number of new titles at its AnimeNYC panel. The fan-pleaser of the lineup was probably Magica Quartet's
Magia Record: Puella Magi Madoka Magica Another Story,
based on the game of the same name. Yen already publishes a number of manga in the
Puella Magi Madoka Magica
series, which started as an anime about the darker side of magical girls and has spun off numerous manga, games, and novels.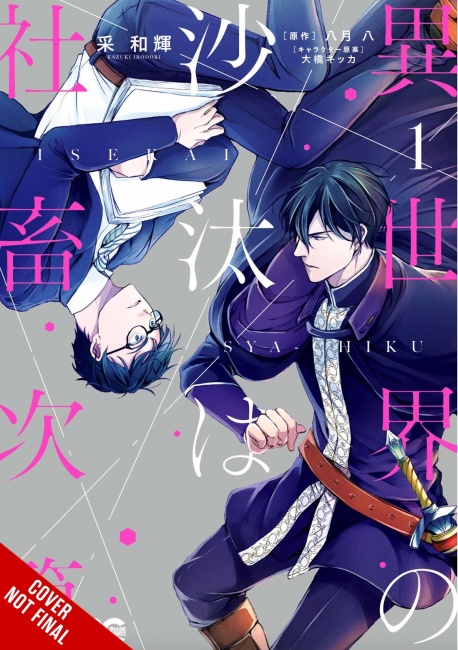 Yen added to its robust line of isekai manga with licenses for the BL story
The Other World's Books Depend on the Bean Counter,
by Yatsuki Wakatsu and Kazuki Irodori; and the romantic comedy
Hi, I'm a Witch, and My Crush Wants Me to Make a Love Potion,
by Eiko Mutsuhama and Kamada
.
They also announced two light novels:
Sasaki and Pichan,
by Buncololi and Kantoku, an unusual slice-of-life isekai story; and the magical-school fantasy tale
The Bride of Demise
by Keichi Ayasato, the creator of the
Torture Princess: Fremd Torturchen
manga and light novels, which are also published by Yen.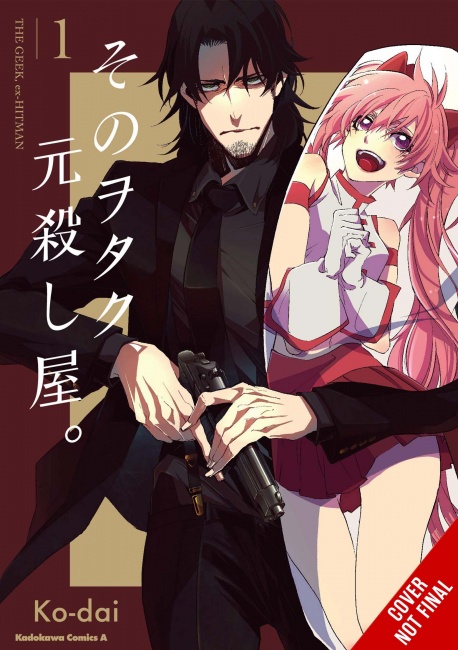 The three new romance licenses are all tongue-in-cheek but otherwise have little in common.
The Geek Ex-Hitman,
by Ko-dai, is the latest in the tough-but-tender genre, taking its place alongside Viz's
The Way of the Househusband
and
Spy x Family
and Yen's own
Love of Kill
; this one features a hitman who discovers otaku culture, quits his evil ways, and moves to Japan (he's clutching an anime body pillow on the cover).
See You Tomorrow at the Food Court, by Shinichiro Nariie, is an opposites-attract yuri rom-com, featuring an honor student and a fashionista; and Chitose Is in the Ramune Bottle, adapted by Bobcat from the light novel series by Hiromu, is a high school harem comedy about the leader of a group of elite high school guys whose life changes drastically when his teacher asks him to reach out to a fellow student who is a shut-in.
And finally, as always, a cat manga: Nights with a Cat, by kyuruyuZ, a slice-of-life manga about a housecat's nighttime activities.