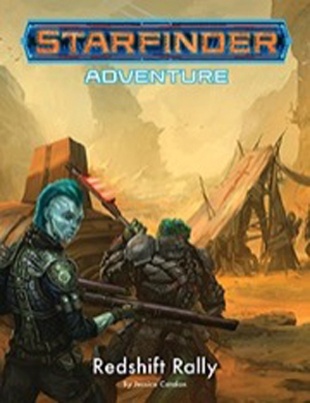 Paizo, Inc. revealed
Redshift Rally
, a standalone adventure for
Starfinder RPG
, which will release in August 2022.
Redshift Rally is a Starfinder adventure intended for use with 7th-level characters. In this adventure, the 20th Absalom Run starship race is about to commence when an accident in the qualifying heat takes out one of the more accomplished pilots. The heroes must then fill in to help defeat the Terminator racers at their own game. This adventure details the history of the Absalom Run and its current competitors and adds new spells, a character archetype, and vehicle upgrades to the mix.
Redshift Rally will retail for $24.99.
WizKids recently dropped new miniature pack announcements for their Pathfinder and Starfinder Deep Cuts line, which are headed to retail in April 2022 (see "'Pathfinder' and 'Starfinder' Deep Cuts").