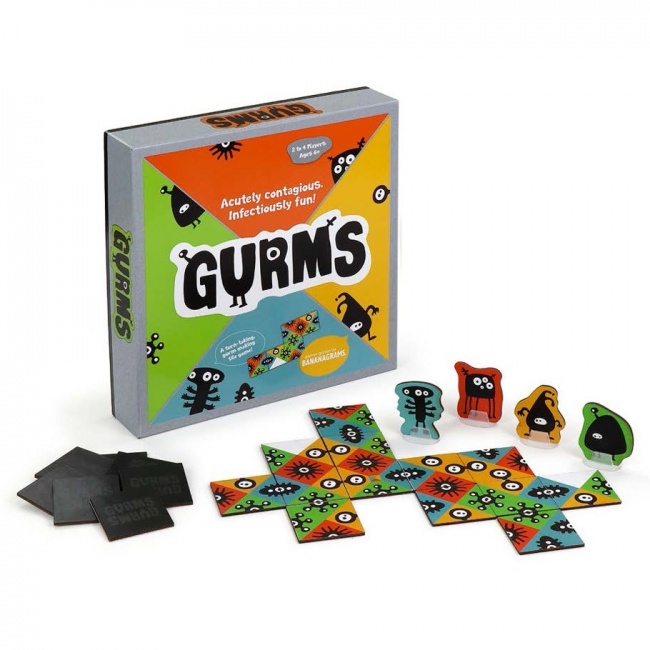 Bananagrams Inc. will release
Gurms (Box)
and
Word-A-Melon
, two family board games, into hobby trade soon.
Gurms is a light-strategy tile placement game. Players pick a pawn and take turns placing tiles, one at a time, on a shared grid. Points are scored for completed areas with their pawn's symbol on it as well as groupings of similar symbols. The game box comes with 60 game tiles, a starter tile, 4 Gurm figures, 4 pawn stands, and instructions.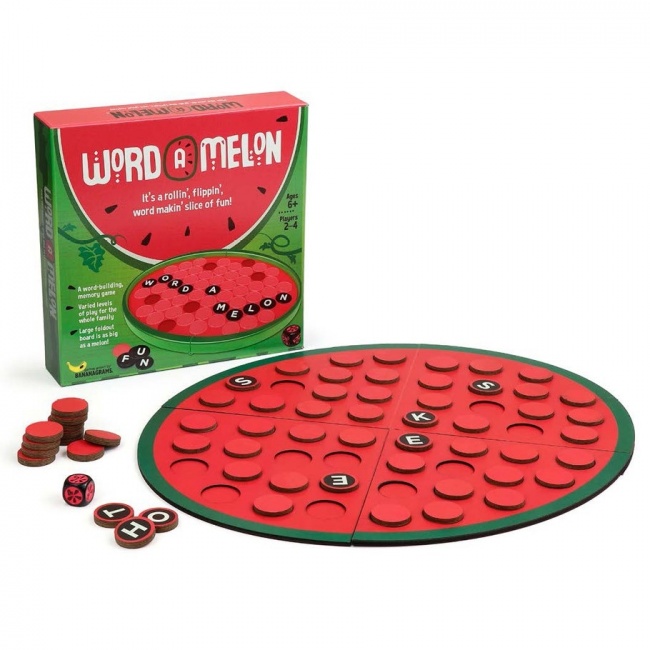 Word-A-Melon
is word search game. In this game, players take turns rolling a die, flipping the letter chips and making words with the revealed letters. The unused letters are flipped back over, and players must remember which letters are where on the board. The player with the most chips at the end of the game wins. This game comes with 60 Letter chips, a die, a game board, and instructions.
Both of these games are for two to four players, ages 6 and up, and will retail for $9.99 each.
Lion Rampant Imports recently inked an agreement with Bananagrams Inc. for the non-exclusive Canada-wide distribution rights to their full catalogue of tabletop games (see "Bananagrams, Inc.").