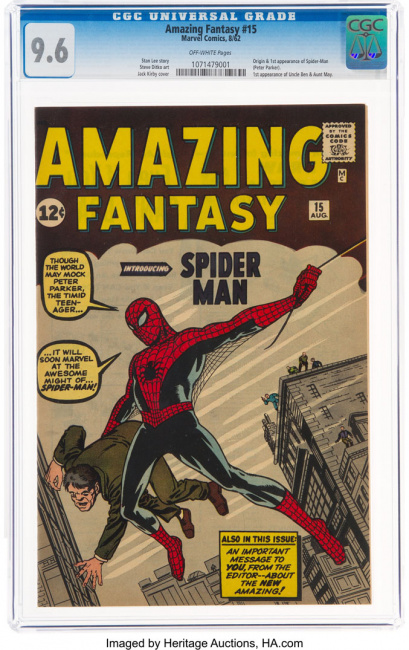 Heritage Auctions announced that they had recorded $1.4 billion dollars in auction sales for 2021.
In 2021, Heritage Auctions, the largest auction house founded in the United States, passed the billion dollar mark for the first time in its 45-year history. The bulk of the sales came from Heritage's age old numismatics category which recorded $434,062,584 in sales over 2021; a 49.6% leap over 2020. However, comic book collectibles were also major contributors to this achievement. In total, the Comic Book and Comic Art category racked up a whopping $181,628,214 in auction sales, which is 117% jump from 2020's figures. Major sales on the year included an Amazing Fantasy #15 that went for $3.6 million, a Batman #1 that went for $2.22 million (see "'Batman' #1 Sells"), and a Kirby cover from Fantastic Four #86 that went for $480,000.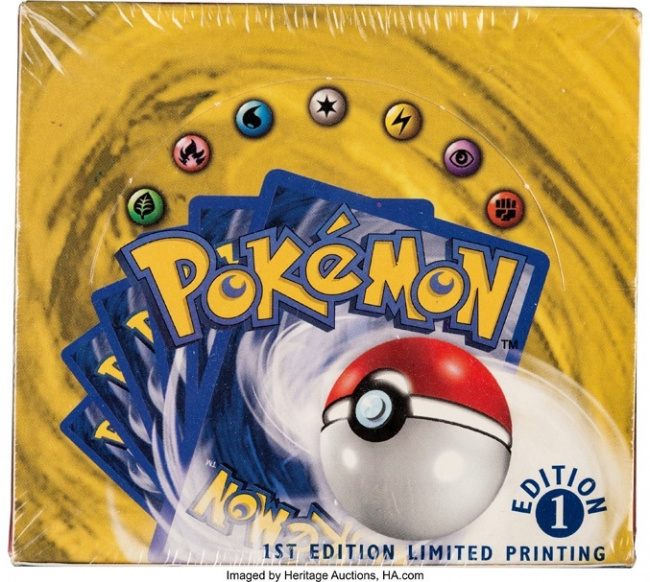 Trading card games and video games also added some significant sales to the mix. TCGs sold $11,631,149 in 2021. Pokemon TCG was particularly unstoppable in this category, and recorded multiple sales of sealed
First Edition Base Set
Booster Boxes
in the hundreds of thousands. The highest reached $408,000 last January (see "
Another Heritage Auction Brings Yet Another Record-Setting Sales Number for 'Pokemon
"). The Video Game category, which is only two years old, had $26,329,421 worth of sales. The top sale in that category for the year was a sealed copy of
Super Mario 64
that took in $1,560,000.