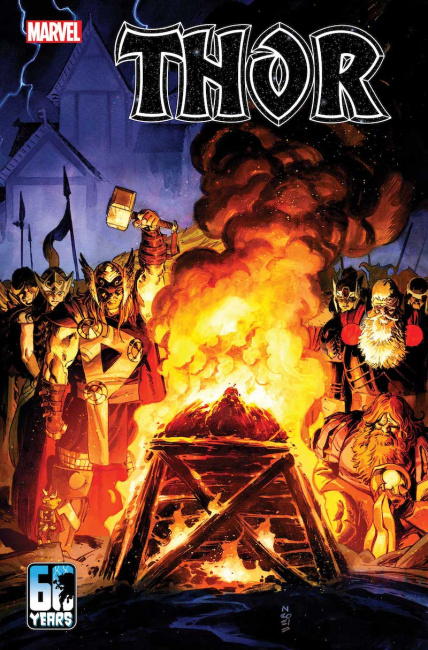 Despite its cover number,
Thor
#24 will actually be the 750th issue of the series, and Marvel has announced that it will celebrate the milestone with an oversized issue featuring six bonus stories by veteran Thor writers and artists.
The lead story by current the current Thor team of writer Donny Cates and artist Nic Klein (see "NYCC: Big Changes for Marvel Characters") is set in the aftermath of the "God of Hammers" arc and will depict Thor and the rest of Asgard reeling after a hard-won victory. In addition, the issue will also include these six bonus stories:
A story by writer J. Michael Straczynski and artist Oliver Coipel, set during their run on the series;
A Thor/Balder teamup by writer and artist Dan Jurgens;
A new Beta Ray Bill story written and drawn by Walter Simonson
A new Loki story by writer Al Ewing and artist Lee Garbett;
An Enchantress story by writer Tom DeFalco and artist Ron Frenz;
A story featuring Odin by writer Jason Aaron and artist Das Pastoras.
The issue is slated to go on sale on April 13 with a cover by Nic Klein.