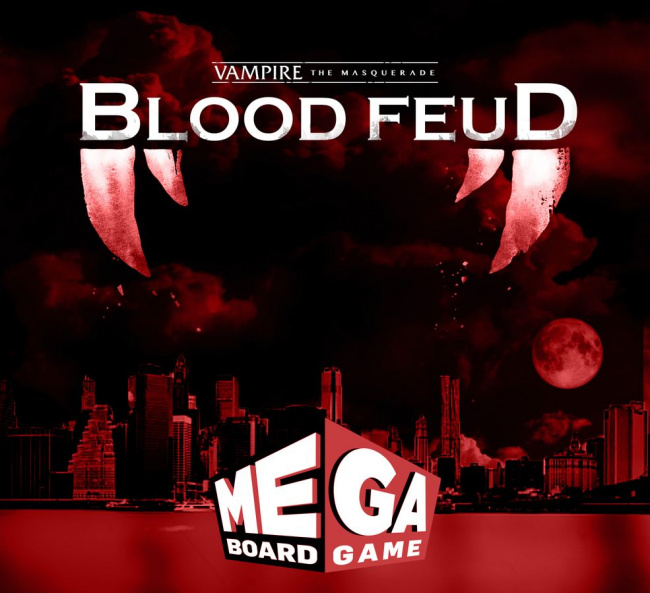 Everything Epic Games will release
Vampire the Masquerade Blood Feud - The Mega Board Game
into retail on February 1, 2022.
Blood Feud was first unveiled in 2019 when Everything Epic announced a deal to create the game with Paradox Interactive's White Wolf Entertainment (see " 'Vampire: The Masquerade - Blood Feud'"). It is a Mega Board Game, which is a game a type of large-scale simulation tabletop game that can occur across multiple play areas and can contain elements of RPGs, tabletop games, LARPs, and war games. Blood Feud is a hybrid game that can support dozens of players, revolves around players commanding their faction in the Vampire: The Masquerade universe, and can take about two hours to play a game session.
The retail edition will include 9 games boards, 64 character ID cards, 91 Order cards, 92 Advancement cards, 42 Ambition cards, 44 Event cards,8 Warehouse boards, 20 Domain tiles, 32 colored base clips, 225 tokens, 8 power clips, 32 ID card holders and lanyards, and 64 miniatures. It will carry an MSRP of $199.99.