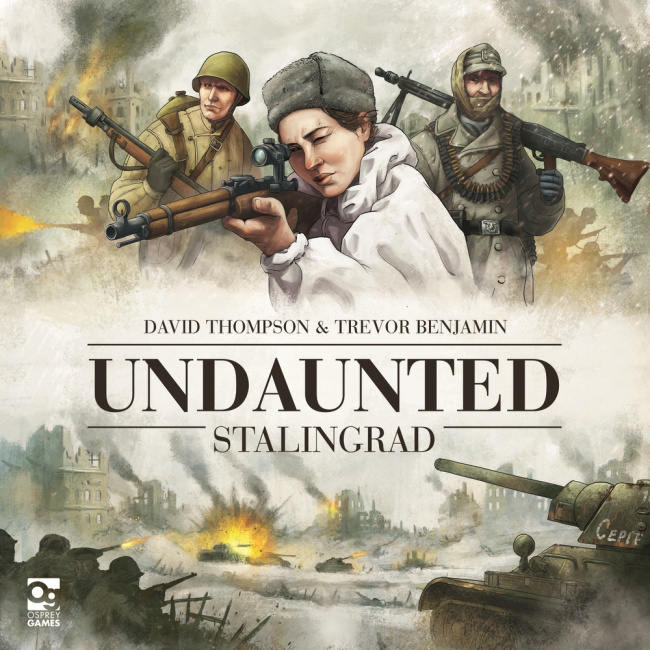 Osprey Games will release
Undaunted: Stalingrad
, a new WWII campaign-style deck-building game, into retail in Fall 2022.
This game is a thrilling campaign game that is part of the Undaunted series of games (see "'Undaunted: Normandy' (Game) "). Undaunted: Stalingrad is a standalone game designed by David Thompson and Trevor Benjamin that takes the players to the city of Stalingrad during the height of WWII. The game features 150 mission briefings written by Robbie MacNiven, and has 15 branching scenarios to play through.
The game box comes with more than 300 cards, more than 100 tiles , 4 dice, tokens, 2 scenario booklets, a map booklet, and a rulebook. This game is for two players, ages 14 and up, and plays in 45-60 minutes.