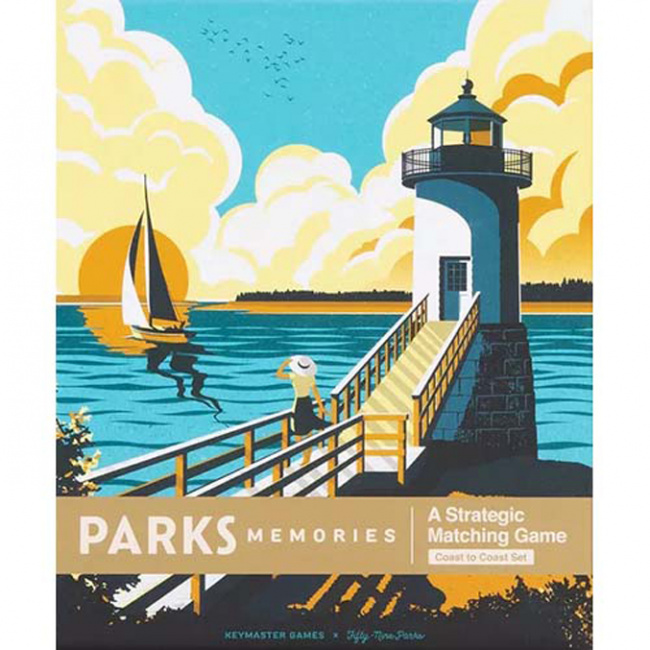 Keymaster Games will release
PARKS Memories: Coast to Coast
, a matching game, into retail on February 9, 2022.
Coast to Coast continues Keymaster's line of memory games (see "'PARKS Memories' ") based on traveling through national parks. The newest set takes players across the country in an attempt to collect matching sets of tiles. This set features new national parks including Acadia, American Samoa, Biscayne, Channel Islands, Congaree, Crater Lake, Dry Tortugas, Everglades, Glacier Bay, Haleakala, Hawaii Volcanoes, Isle Royale, Indiana Dunes, Katmai, Kenai Fjords, Kings Canyon, Kobuk Valley, Lake Clark, Olympic, Redwood, Virgin Islands, and Voyageurs.
The game box comes with 48 Park Tiles, 3 sets of 4 Ability tiles, and a screen-printed Wooden Hike. This game is for two players, ages 6 and up, and plays in 15-30 minutes. It will retail for $24.99.