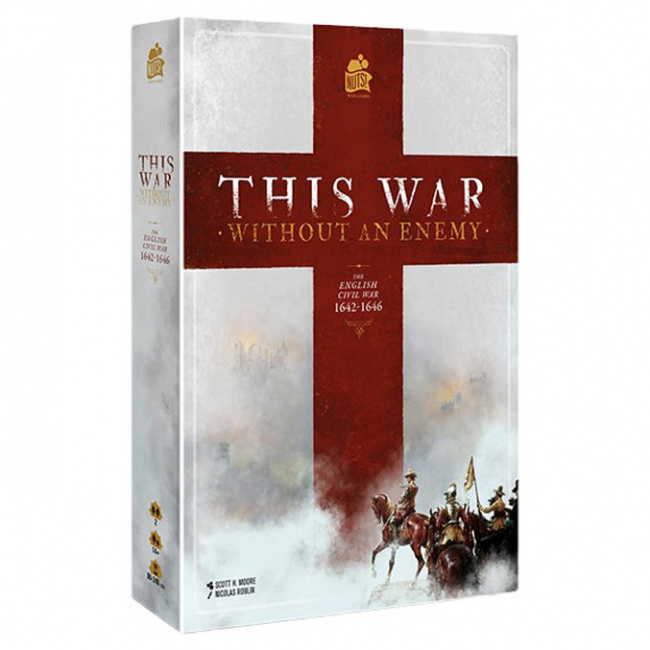 Ares Games unveiled
This War Without an Enemy
, by Nuts! Publishing, which will release into retail in March 2022.
In This War Without an Enemy, players go head-to-head in a strategic block wargame based on the 1642 English Civil War. Players take command of the Royalist forces of King Charles I or the English Parliamentarian troops and their allies as they struggle for control of England. This game is a simulation that features area control and dice rolling mechanics. The battles are card-driven, and this game comes with five different scenarios to play through.
This War Without an Enemy supports up to two players, ages 14 and up, and plays in 90 minutes. It will retail for $72.00.
Ares Games recently announced that they have formed a production partnership with Dust Games for production of Wings of Glory and Sails of Glory miniatures games (see "Ares Partners with Dust Games").