Luma Imports has announced a trio of family-friendly games set for release this quarter:
Aquarena, Frog Soup,
and
Dexterity Jane.
Combining education and play, Geek Attitude Games' Aquarena presents a quiet pond as an arena for survival. Players explore the "food chain" in the pond by placing their predators where they can grab the tastiest prey, while they try to avoid becoming prey themselves.
Aquarena uses a modular game board that can be expanded to allow additional players, 60 predator cards, 6 frog meeples, 1 heron standee, and 25 tokens. It was created by Baptiste Le Corre for 2 to 6 players, ages 8 and up. Games take about half an hour. MSRP is $27.99.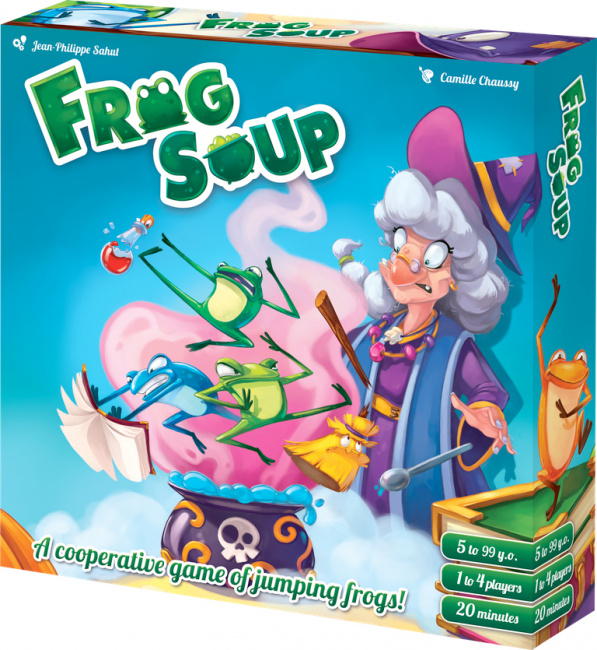 In
Frog Soup
, the players are frogs trying very hard to ruin a witch's brew where they are the star ingredient. This cooperative, dexterity-based game challenges players to launch their jumping frogs at cardboard targets in the proper order in an effort to spill the soup before the witch finishes her recipe and all the players lose.
Designed by Jean-Philippe Sahut (Romeo & Juliette), TiKids' Frog Soup features 4 plastic jumping frogs, 8 cardboard figures with 20 plastic stands, 4 magic circle tiles, 1 cauldron tile, and 6 ingredient tokens. Intended for ages 5 and up, it is playable by 1 to 4 players and takes about 20 minutes. MSRP is $24.99.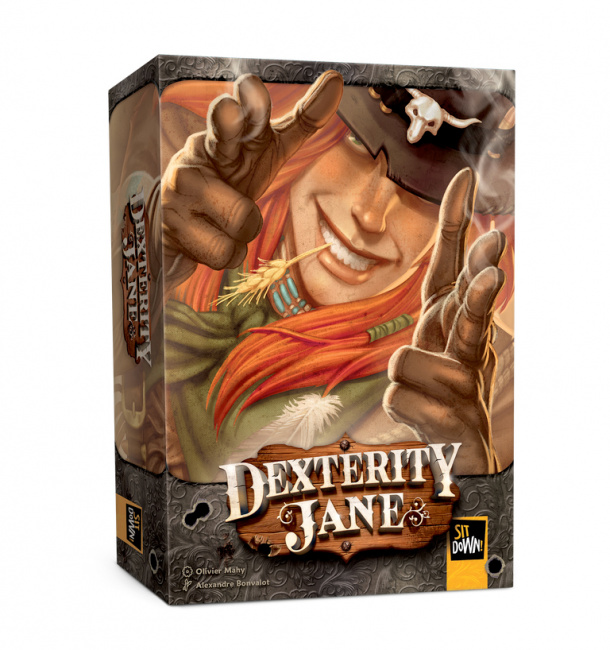 Inspired by the Wild West showdown, Sit Down!'s
Dexterity Jane
offers dexterity-based puzzle challenges that players race to solve in real-time by bending their hands and fingers to match random images on the cards.
Dexterity Jane includes 10 round tiles, 60 cards, and 19 tokens. The game supports 2 to 9 players, ages 8 and up, and plays in 20 minutes. Created by Olivier Mahy (Imagician). MSRP is $22.99.
Click Gallery below to see components from the games.
Luma will soon release Horrible Guild's Dungeon Fighter 2E (see "Horrible Guild Reboots 'Dungeon Fighter'