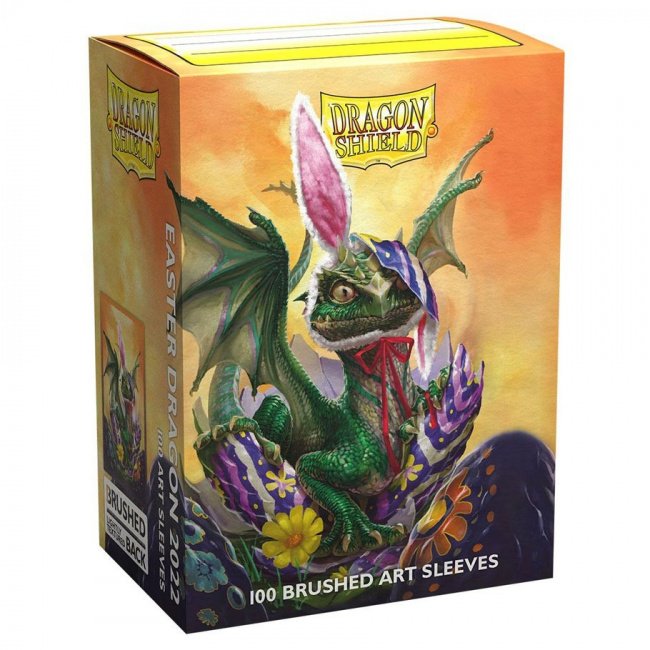 Arcane Tinmen will release
Dragon Shield: Easter Dragon 2022 Brushed Art
card sleeves into retail on March 18, 2022.
Arcane Tinmen continues its line of holiday dragon sleeves (see " 'Valentines Dragons 2022'") with the Easter Dragon 2022, which features artwork by Godfrey Escota. The front sides of the sleeves are clear, and the back has art depicting a baby dragon popping out of an egg. These come 100 to a pack in a cardboard storage box that fits 75+ single sleeved cards or 65+ double sleeved cards.
These sleeves will retail for $13.49.
Click on Gallery below for full-size images!