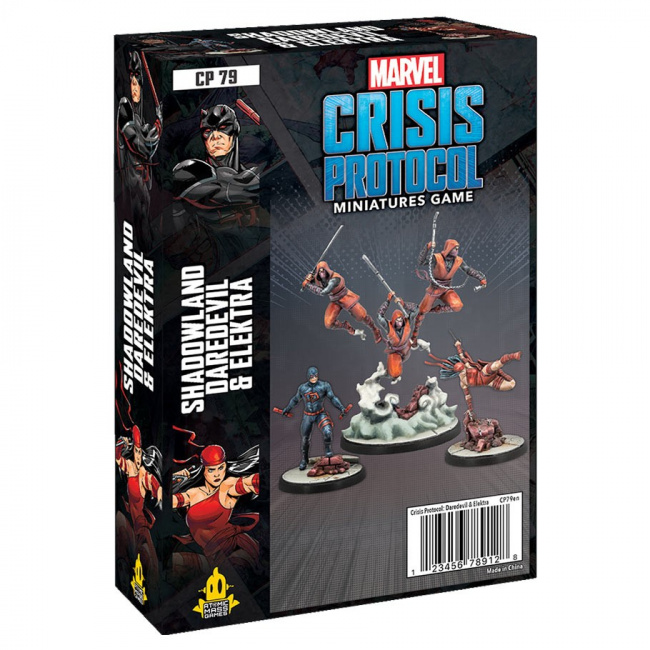 Atomic Mass Games will release
Shadowland Daredeveil & Elektra
, a new character pack for
Marvel Crisis Protocol
, into retail on March 11, 2022.
Daredevil is back in Hell's Kitchen as the new leader of the Hand Ninja clan with Elektra Natchios by his side. Together, they command their army of ninja as they face off against the criminals of the city. This new pack comes with a Shadowland Daredevil miniature, an Elecktra miniature, a Hand Ninjas miniature, 3 bases, 3 Character Stat cards, 5 Team Tactic cards, and 8 tokens. The miniatures in this set come unpainted.
Shadowland Daredeveil & Elektra will retail for $54.99.
Atomic Mass Games will also release Quinjet Terrain Pack for Marvel Crisis Protocol (see "The Avengers' Quinjet").
Click on Gallery below for full-size images!